While our fancy outfits took a backseat during the pandemic due to lockdown and not dressing up, our activewear, athleisure, and loungewear wardrobes expanded. 
Now that we all know activewear can be both comfortable and stylish, there's never been a better time to consolidate your activewear business.
How Much is the Activewear Industry Worth?
The short answer? A lot. In 2020, the global activewear market was approximately 353.5 billion US dollars, and the pandemic has only increased those numbers. The US is the most significant player and, by 2025, is expected to generate over US$95 billion, with Nike and Adidas reporting the highest sales revenues.
Let's break down these figures:
65% of consumers now report wearing activewear daily
Women's activewear generates US$39.43+ billion, more than men's and children's activewear combined.
Here are the latest projections from Statista: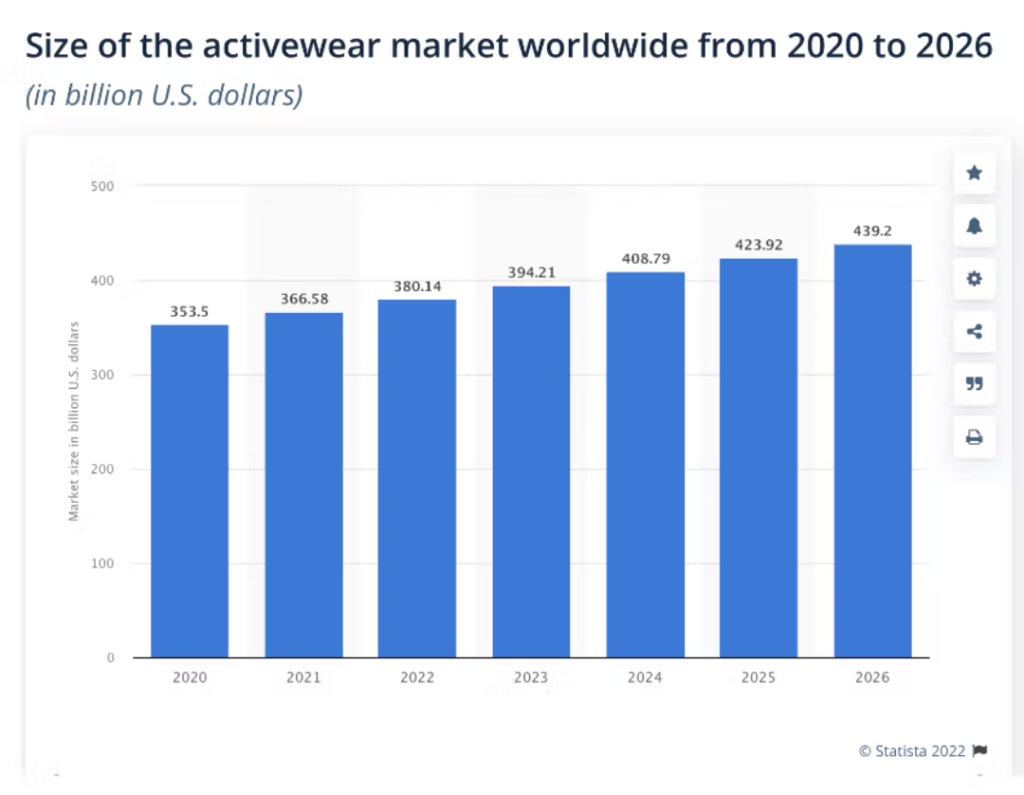 Is Activewear Manufacturing the Right Move For You?
As in any fashion manufacturing venture, activewear brands have pros and cons. Here are the essentials to help you make the best decision:
Pros

Your activewear business is highly scalable as you add new products and styles and build your reputation in the marketplace.
You can produce new activewear products relatively quickly—around 10 months from initial design to ready-to-export product.

Cons

This is a relatively crowded marketplace, and competition is high. It's crucial you identify unique points of difference through clever product develop.
Finding a good supplier can be tricky, taking time and energy before you settle on the right one.
Building trust with consumers is the key to success in a crowded space. You'll need to grab their attention fast.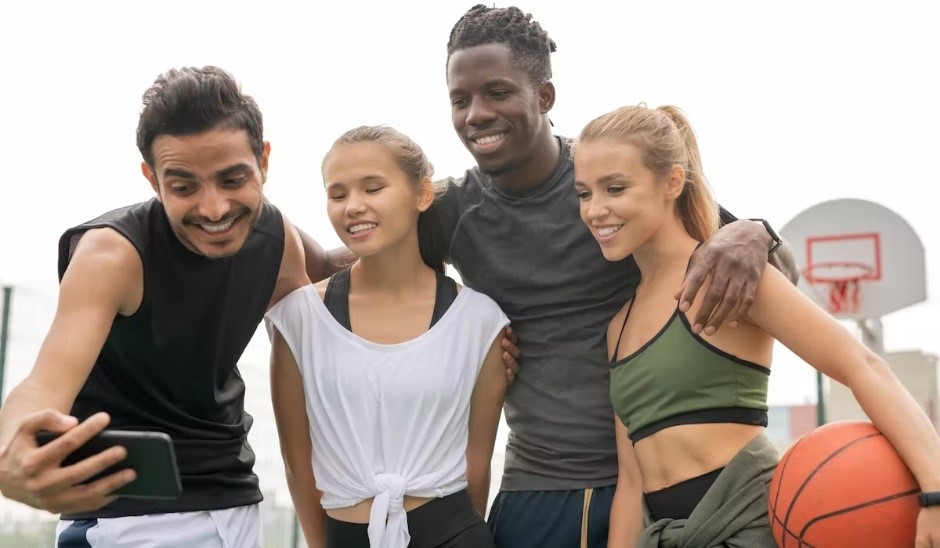 What Are the Best Countries to Manufacture Activewear?
Currently, the largest regions for activewear manufacturing for both men and women are China, India, and Bangladesh.
Multiple apparel manufacturing companies specialising in activewear in these countries can assist you with everything from initial design to production, logistics, and sales.
This article was originally published on Sourci website, who is experienced in sportswear and activewear manufacturing.
Sourci helps e-commerce brands, and retailers scale rapidly, build innovatively and grow holistically. Their mission is to provide a value-driven sourcing process to clients and help them connect with world-class manufacturers and suppliers. Sourci is built on the foundation of being fully transparent and providing a safe and stress-free environment for global trade.
Swimsuits are equally important as activewear on the beach – click through below banner to start sourcing trendy items for a summer chill!