Connecting the World with Innovations for Better Living
The first-ever InnoEX focuses on several themes, including the Smart City, Smart Economy, Smart Environment, Smart Government, Smart Living and Smart Mobility. The "Smart Hong Kong Pavilion" and AIR@InnoHK will showcase more than 100 cutting-edge tech solutions. 
Another highlight is the Hong Kong Electronics Fair (Spring Edition), with special theme zones including the Hall of Fame, the Startup Zone and Tech Hall, showcasing an abundance of trending electronic products for both consumer and commercial use. 
At the same time, the International Lighting Fair (Spring Edition) will feature the Hall of Aurora, where leading brands and smart lighting designs are on display. These lights include those for commercial and industrial usage.
Apart from product displays, events such as the ASEAN Roundtable are not to be missed! ASEAN officials will share their experiences with representatives from the Hong Kong Government regarding Smart City development. Other highlight events include the InnoEX Forum and the Asian Lighting Forum.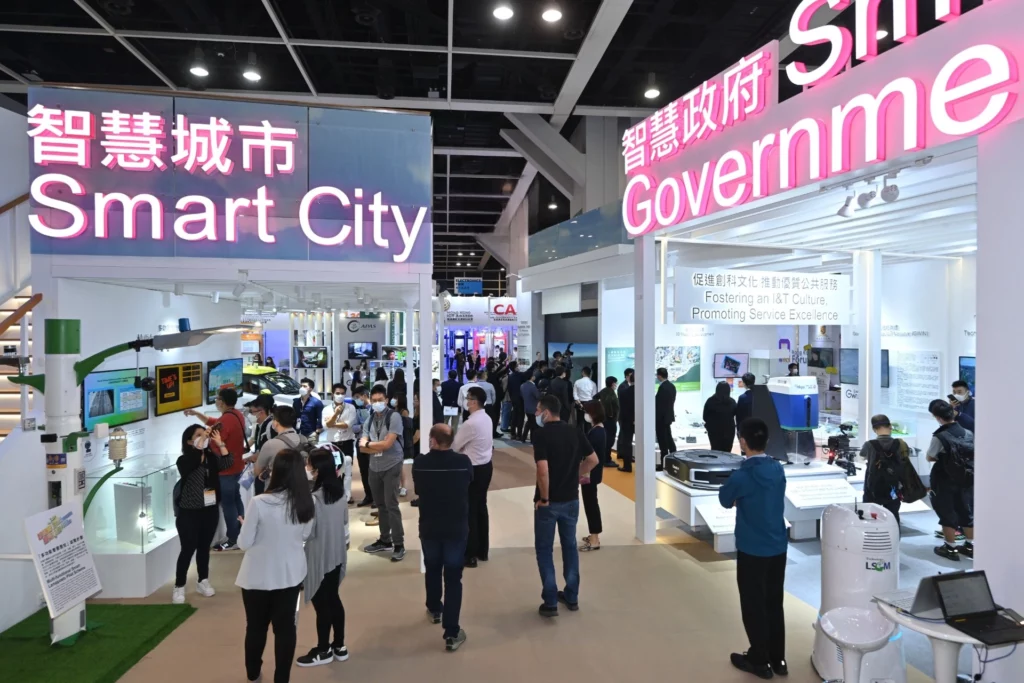 Dates
Opening Hours
Venue
12 – 14 Apr (Wed – Fri)
10am – 6pm
Hong Kong Convention and Exhibition Centre
1 Expo Drive, Wan Chai, Hong Kong
15 Apr (Sat)
10am – 5pm
EXHIBITION+ Helps Exhibitors Find Business Partners and Expand Opportunities
The 3 tech fairs will run under the EXHIBITION+ physical-online hybrid model, which includes HKTDC-organised physical fairs, the smart business-matching platform Click2Match, online-to-offline seminars under the Intelligence Hub and the Click2Match platform. This extends face-to-face interactions from physical exhibitions to an online, smart business-matching platform to help enterprises proactively connect with business partners.
We look forward to welcoming you and hope you will find the fairs useful. Bookmark our page and visit us regularly to keep abreast of the latest updates too!