The HKTDC Food Expo kicked off last Thursday (17 August) with the inaugural Food Expo PRO that targets B2B trade. Aiming to lead "a culinary voyage around the world", the Public Hall, Gourmet Zone and Premium Food Zone showcased a wide array of global cuisines and dining options from well-known brands and more.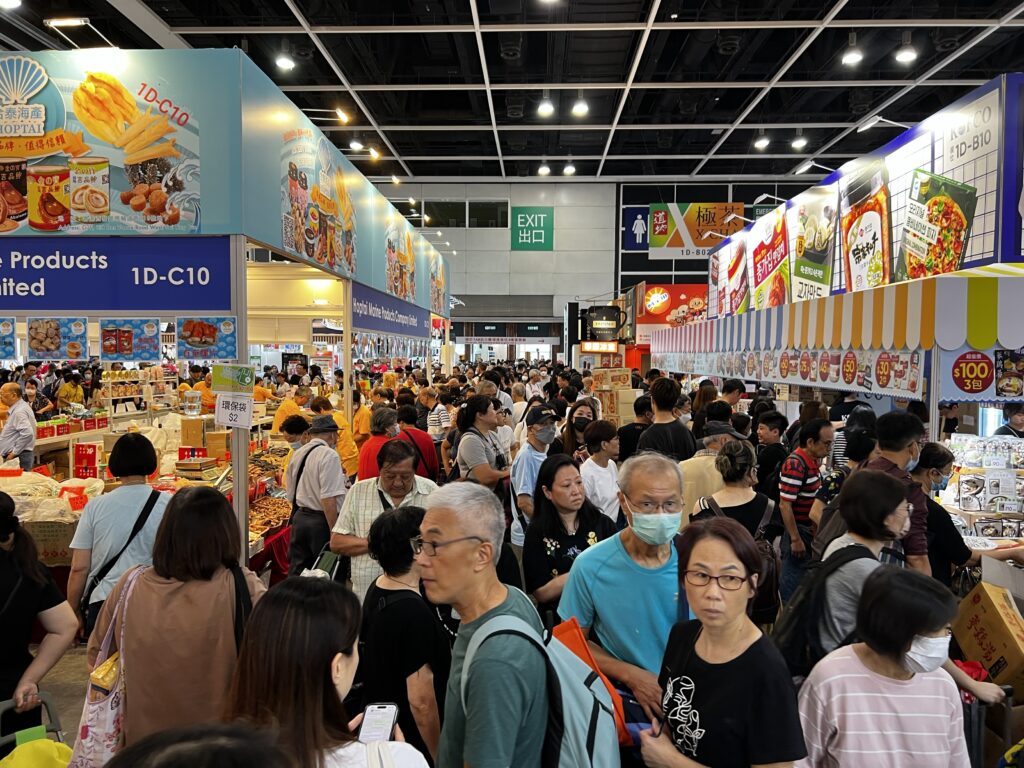 Customers Returned to Taste Good Food
During the Fair, NewsBites talked to several exhibitors who have already been using our Sourcing platform and very keen to promote their signature products, one of which is JS Korea Co. Ltd that sells a variety of canned abalone. According to their Chairman Ms. J.S. Im, they had been exhibiting at past food expos and this year saw a recovery of traffic. Their abalone and seafood are good in that they are cultivated in quality fresh water in the company's own farms in South Korea.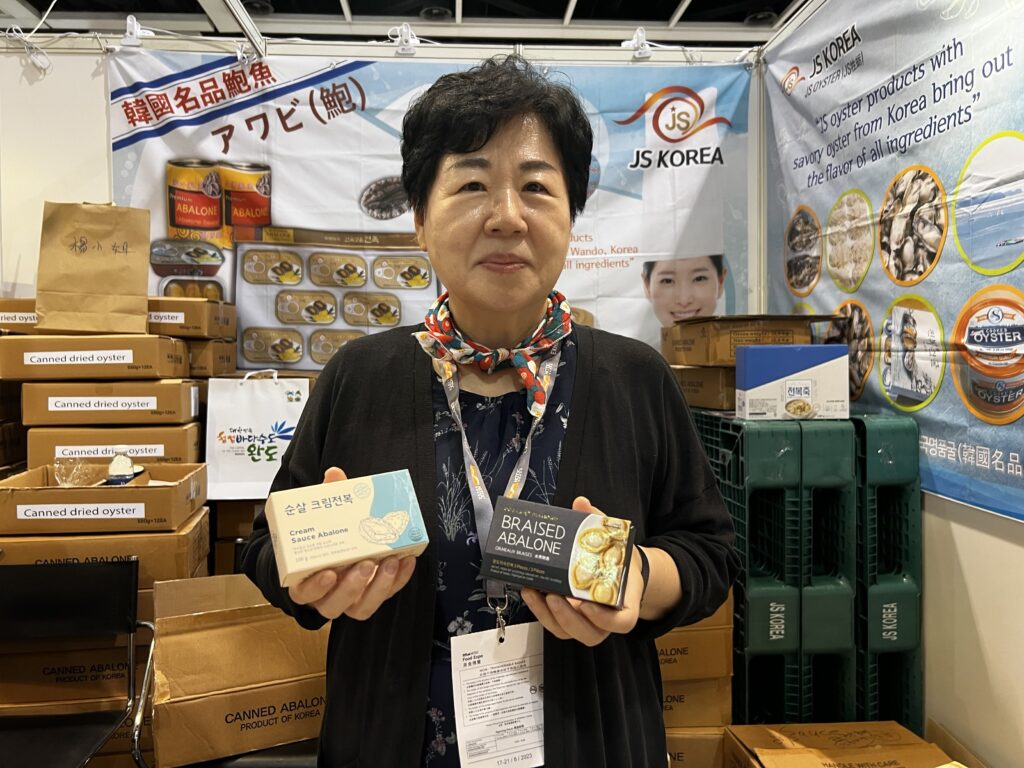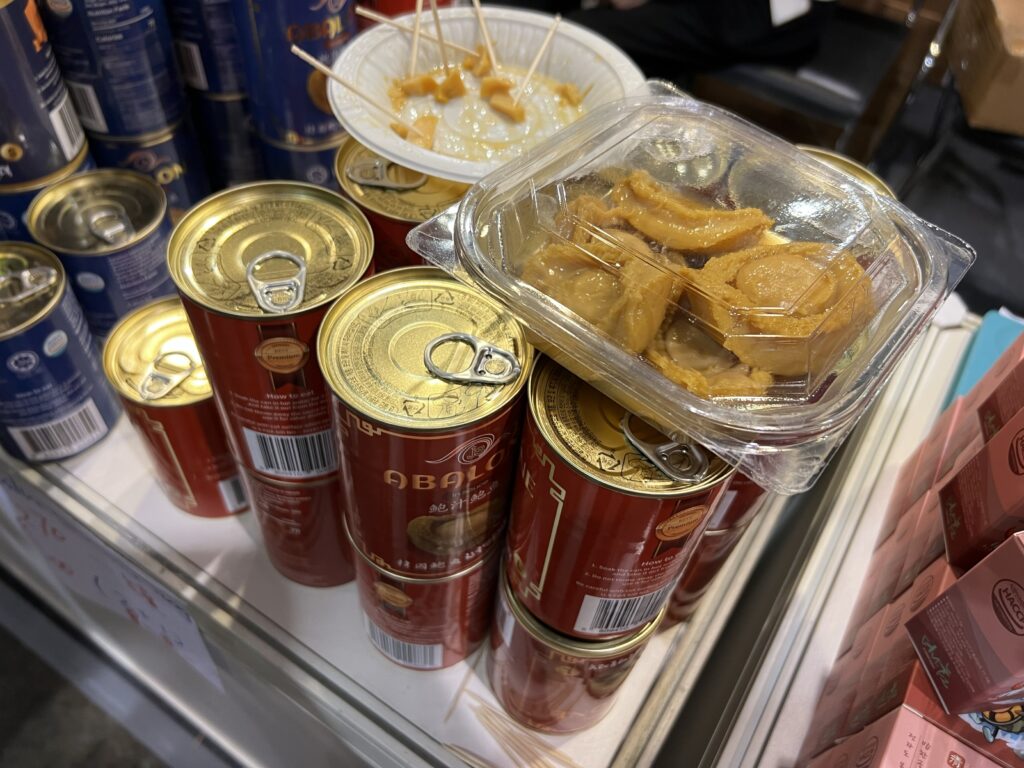 Gansu Lamb Becomes Popular with hktdc.com Sourcing
Another exhibitor that we spoke with was Golden Gansu (Hong Kong) Investment Limited that features frozen lamb. Their HR Manager Ms. Candice Lam said this time was their first year joining the food expo, and the traffic and sales were so far so good. Their lamb products are easy and quick to cook which are convenient for local customers – this is especially true for the lamb chops and thin sticks that are in small pieces. Leveraging hktdc.com Sourcing platform, the company was able to connect with international buyers and received enquiries from Southeast Asia and Middle East. The platform also helps with online exposure of their products.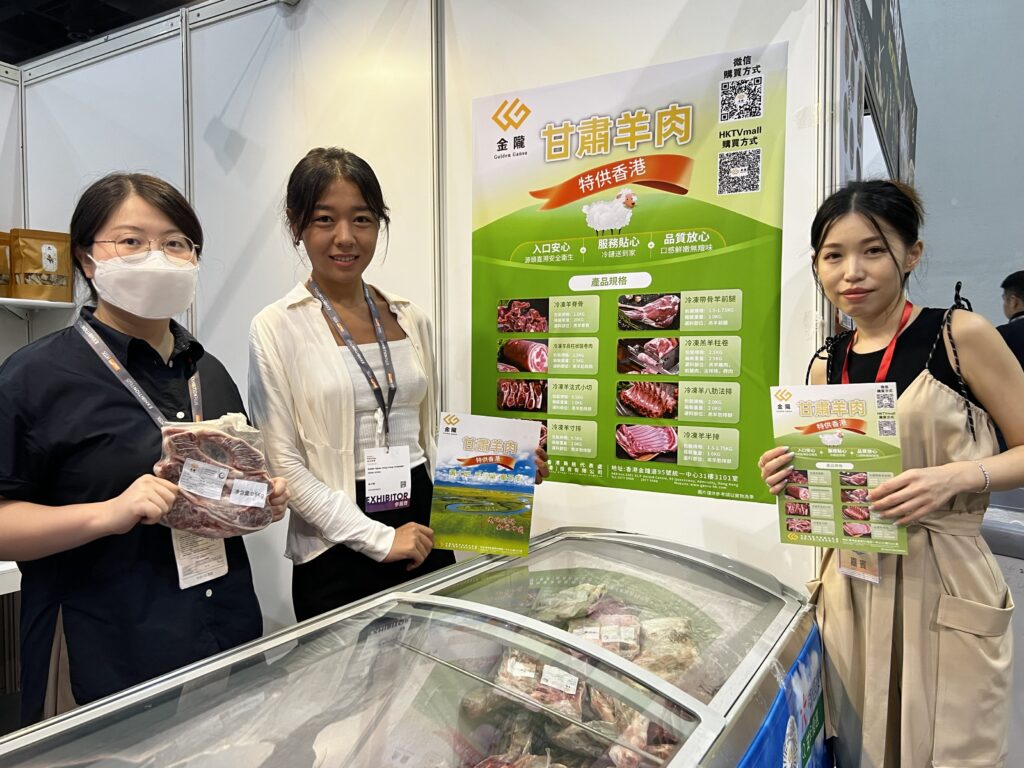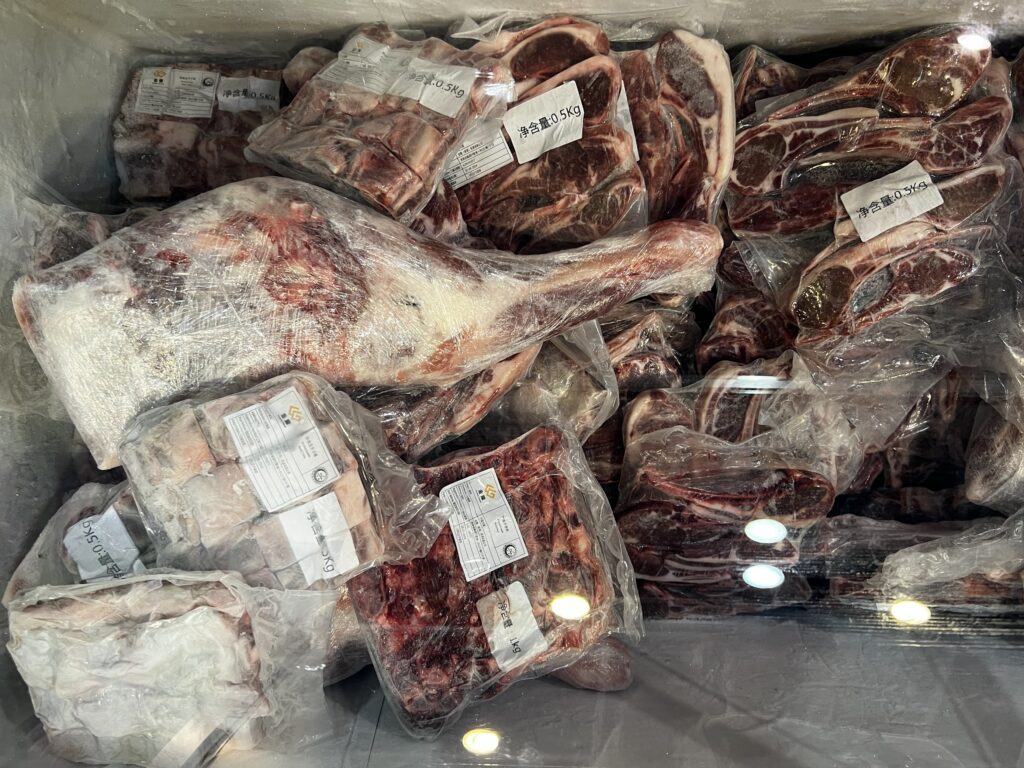 Expo Better Positioned Chinese Wine
Lastly, Dragon Majesty Enterprise Limited who sells Diaoyutai Zunpin Baijiu (Chinese White Wine) proudly showcased their signature gift set. The company's Executive Director Mr. Jason Lam commented the expo enhanced their products' branding and attracted potential customers to learn more about their story. Given the unique background of Diaoyu Islands, many customers were interested in their products.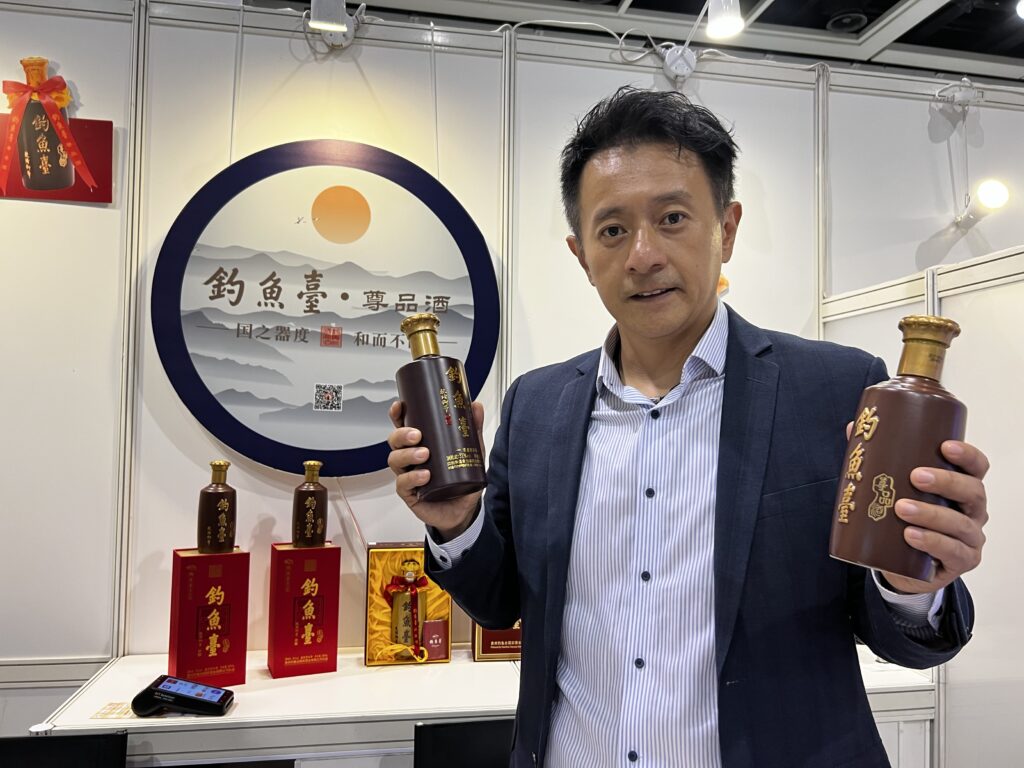 Upcoming Fairs from September onwards!
As Food Expo comes to an end today, mark your calendar for the next series of product showcase in various fairs as follow:
| | |
| --- | --- |
| Date | Fair/Exhibition |
| 5 – 9 Sep 2023 | |
| 6 – 9 Sep 2023 | |
| 13 – 16 Oct 2023 | |
| 26 – 29 Oct 2023 | |
| 27 – 30 Oct 2023 | |
All the above exhibitors have already been using hktdc.com Sourcing platform to market their delicacies at an affordable price. It is a great way to reach out to international buyers to maximize business advantages.