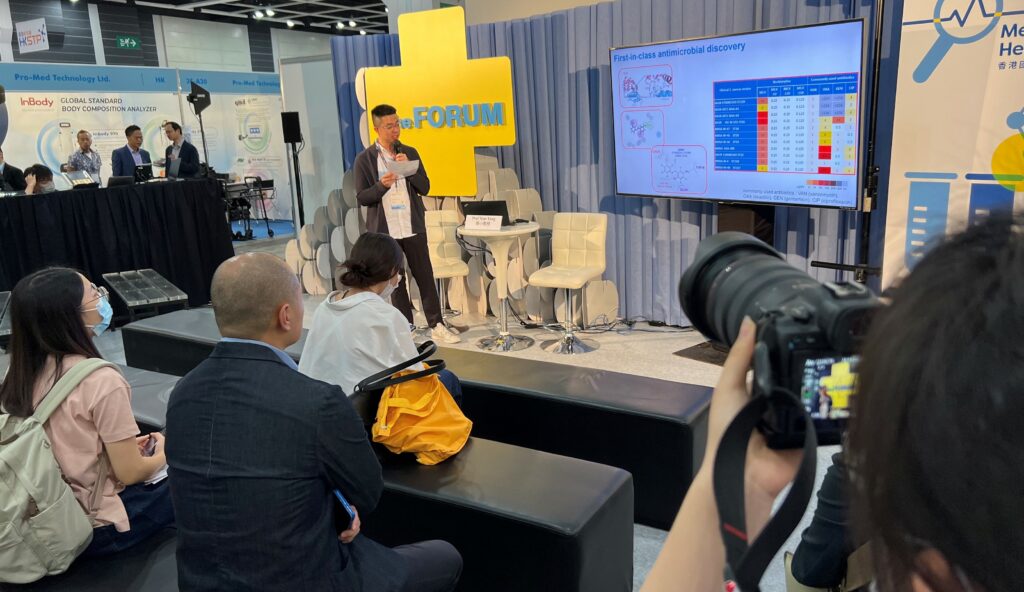 User-Friendly Healthchair Drew Customer Interests
During the Fair, NewsBites talked to several exhibitors who have already been using/joining our Sourcing platform and very keen to promote their signature products, one of which is Savewo Limited that sells a variety of medical supplies such as masks and disinfection robotics. According to their CEO Mr. Zen Ding, their star product is HealthChair, a foldable electric wheelchair made of carbon fiber that weighs only 19kg! This product can also be folded within 3 seconds with simple steps, able to stand upright after folding. It also features a high performance motor that can climb up a slope of more than 10 degrees, and is ISO7176 certified. Alongside other medical products, the HealthChair drove many Southeast-Asian customers to their booth. They also received enquiries from American buyers online.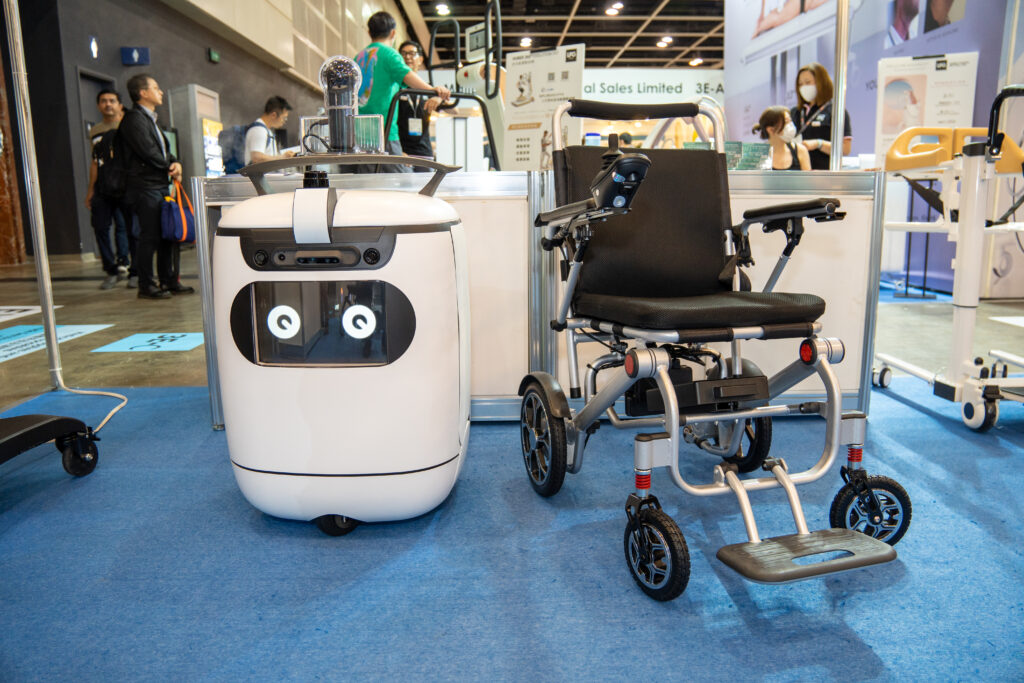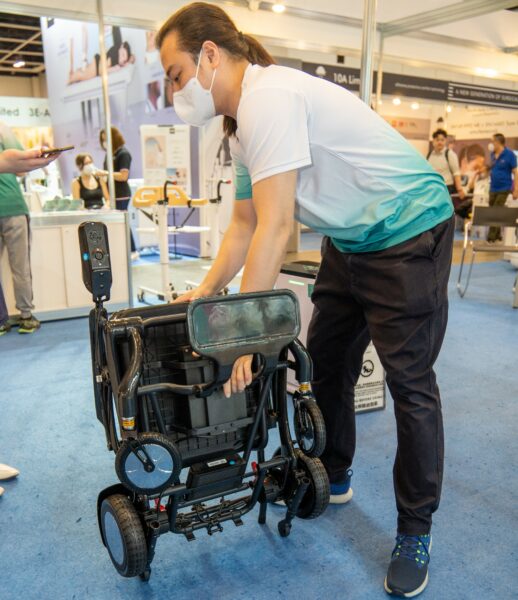 Clean Mobile Toilet Benefited Many Caretakers
Talking about patient care, PREN LIMITED (a.k.a. allcareAI) who mainly sells an anti-infection mobile toilet work on improving the hygiene and efficiency of the working environment of healthcare practitioners. Their Co-founder Mr. Phil Woo explained that the mobile toilet collects and disposes patients' excretions automatically and only needs to be cleaned every 4-5 usage, saving over 60-70% time of nurses' workflow. He believed the Fair was very useful in connecting with stakeholders to understand customer requirements and improve their product design. They were happy to greet local frontline healthcare workers and European exporters and got positive feedback.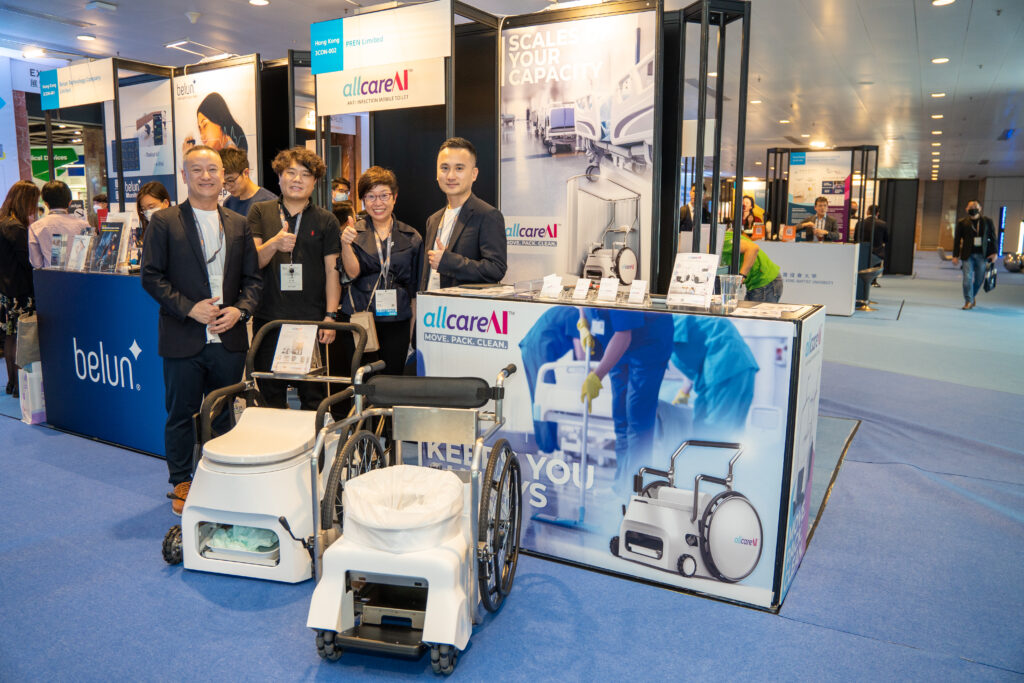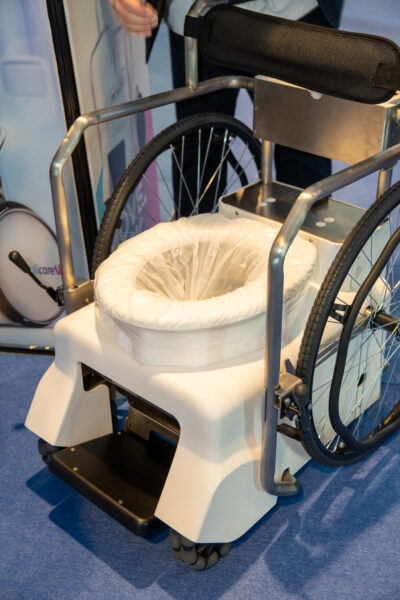 Keep Fit Without Physical Strain
Another exhibitor that we spoke with was Maxwell International Holdings Limited that features BIXEPS, a machine that brings the benefits of exercises without the users physically doing it! The equipment is a patented technology by National University of Singapore (NUS) and bases on the principle of muscle magnetic mitohormesis. Their CEO Ms. May Cheung demonstrated how to place the limbs into the machine's hole for a 10-minute treatment, which can increase muscle mass and lower body fat – which is especially suitable for athletes or recovering patients. May said the Fair was crowded and increased the company's exposure to clinical personnel and physiotherapists. Likewise, HKTDC's online services such as Click2Match did help with finding keen buyers.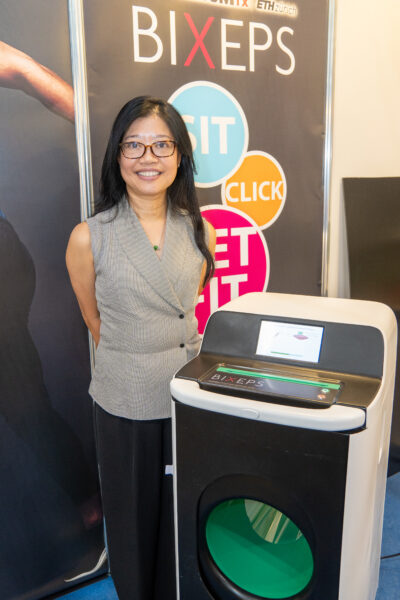 Hangover Pills Market Successfully with hktdc.com Sourcing
Lastly, Alcolear Limited who sells US-patented HANGGONE capsules recommended their alcohol degradation and liver detox supplements which are for intake before drinking. The pills work by extracting some enzymes from Australian ox that help degrade acetaldehyde in human intestines, to minimise hangover symptoms without suppressing drinking enjoyment. The company's CEO Mr. Alan Law commented the Fair attracted much more foreign buyers than last year's medical fair, and their unique product brought over 20 sales leads on the first day alone, mostly from Mainland China where market demand for detox supplements is strong. They hope their meetings via Click2Match with Singaporean and Russian buyers will be successful, and already secured business with a Macau buyer who get to know their brand through hktdc.com Sourcing and may become their sole distributor.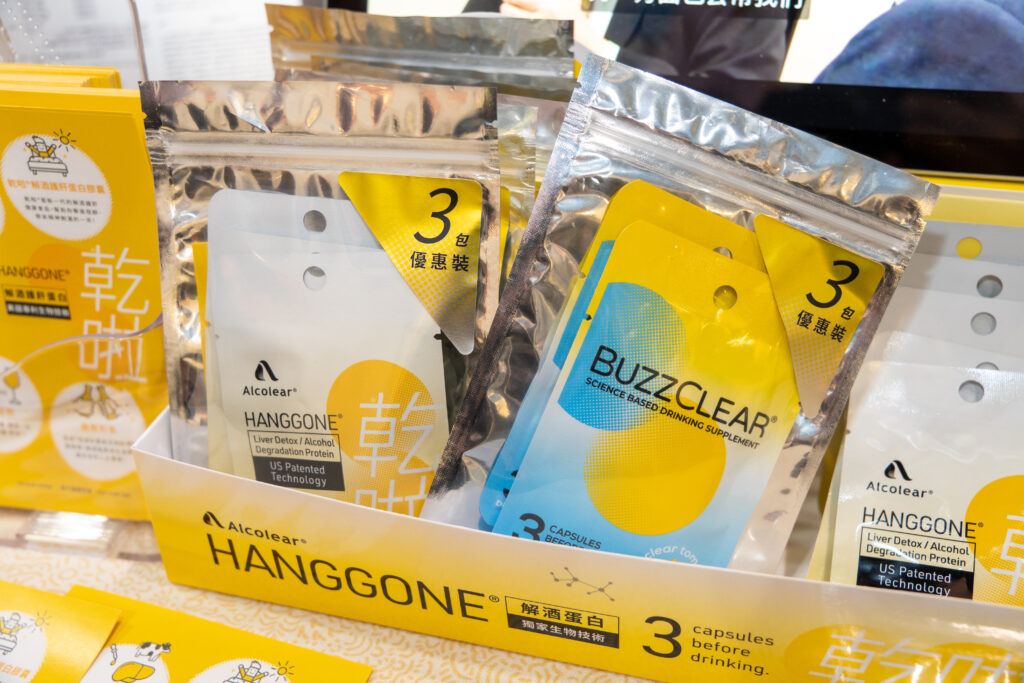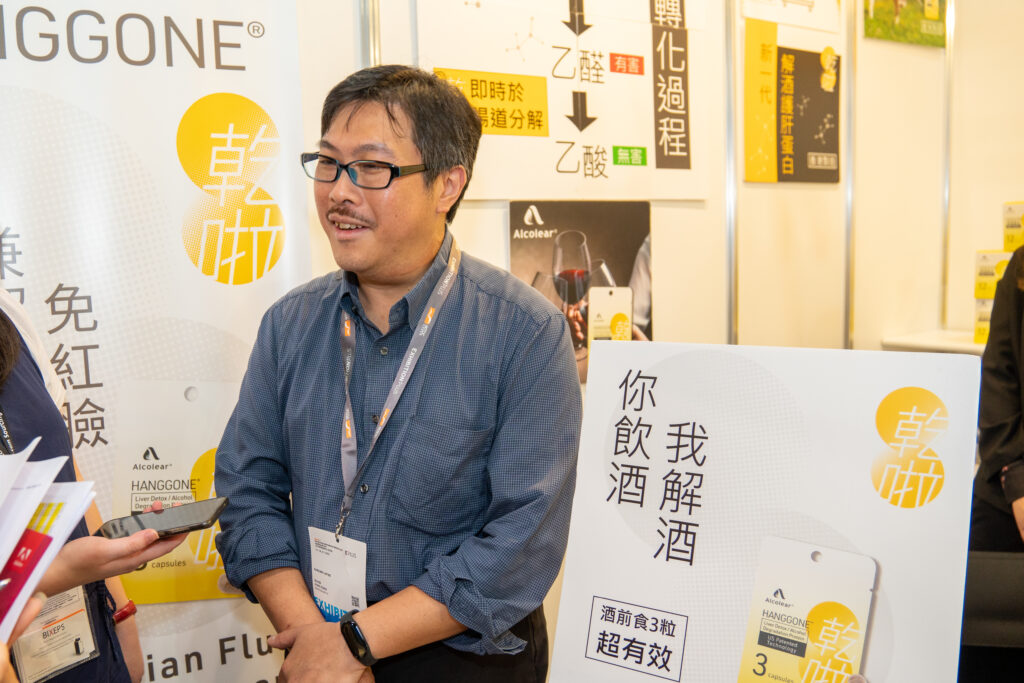 All the above exhibitors have already been using hktdc.com Sourcing platform to market their products at an affordable price. It is a great way to reach out to international buyers to maximize business advantages.
After the Fair, you can continue exploring different medical supplies via EXHIBITION+. It comprises four key exhibition elements, including the physical fair, the smart business-matching platform Click2Match, online-to-offline seminars under the Intelligence Hub and the hktdc.com Sourcing platform, extending face-to-face interactions from physical exhibitions to an online smart business-matching platform to help enterprises connect with business partners proactively.