Though many countries are opening up post-pandemic, 2022 has kicked off with increased commodity prices, rising inflation rates, tightened monetary policies, and new waves of COVID-19 outbreaks – leading to a weak global economic and export performance in the first quarter of the year.  
However, despite a weaker start to the year, things are finally starting to look up. The latest HKTDC Export Index for the second quarter of 2022 rose to 30.9, achieving a 6.2-point rebound from recent lows recorded in previous quarters1. With the mainland China market expected to lead a strong rebound after a series of lockdowns, HKTDC Research maintains a strong export growth forecast of 8% for the remainder of the year2.  
 Stay up to date on market analysis and outlooks in summary below.  
Summary of Market Indexes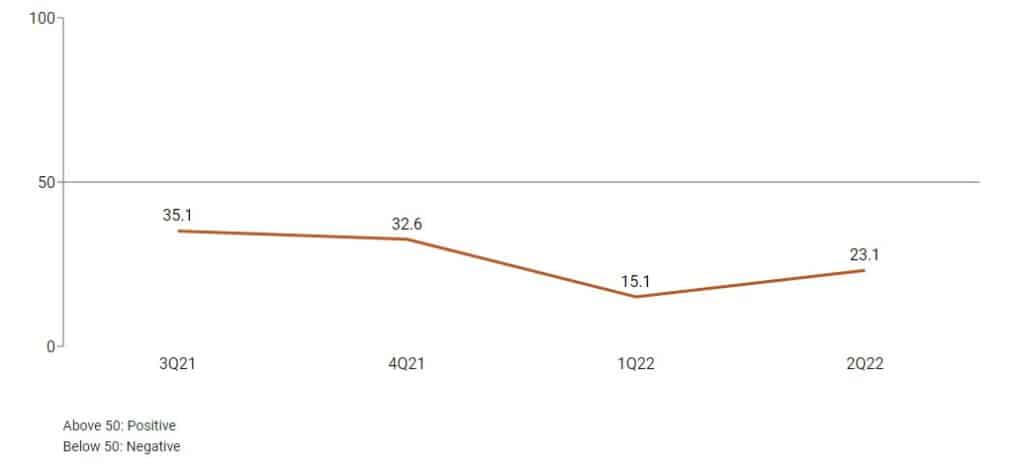 Apart from the HKTDC Export Index rising in all sectors and markets, Offshore Trade Index has also significantly improved as indexes rose by 8-points to 23.1 in Q2 of 2022, indicating an increased shipment on the overseas market.  
HKTDC Research also found that the Employment Index has increased amongst all sectors – above the year-to-year index, which signifies exporter's recruitment stability, with the clothing industry leading the index compared to other sectors.  

Export Impacts from the Pandemic Declines
Though COVID-19 continues to be the primary concern towards export performance, HKTDC Export Index Survey indicates that exporters are shifting their focus to other market risks as the global impact of the pandemic subsides. Only 35.8% of exporters perceive COVID-19 as their biggest threat – a whopping 17.7% drop from 53.5% in the previous quarter. Increased attention towards other vital issues such as slow economic growth, the continued closure of borders and disruptions to logistics were observed. 
Which Issue Represents the Biggest Threat to Your Export Performance Over the Next Six Months?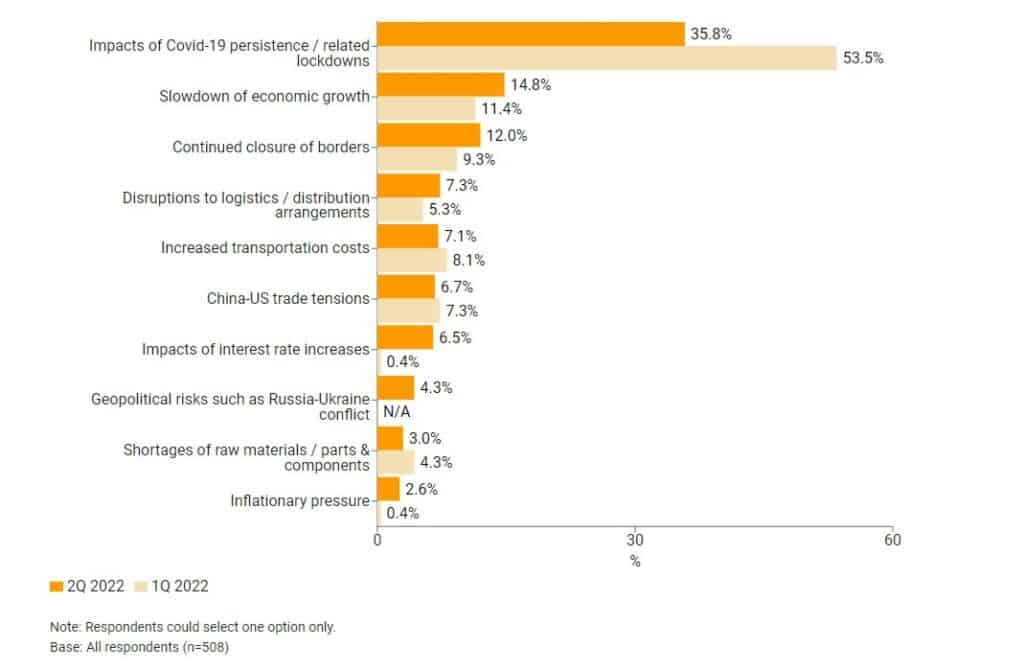 Diversification Strategy Continues
Which of the Following Business Strategies Does Your Company Intend to Adopt This Year?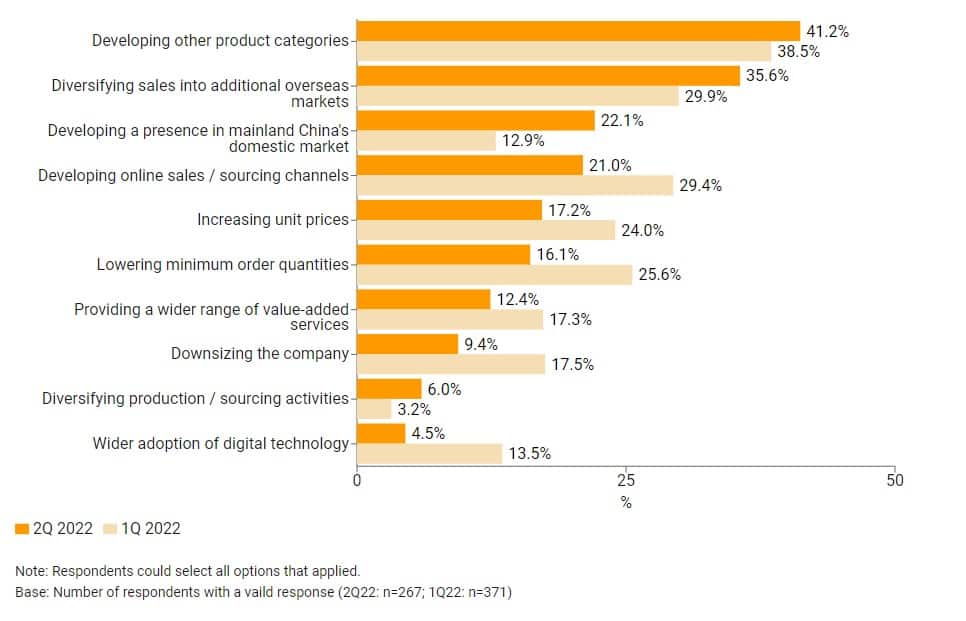 Businesses continue to attempt to spread risks and capitalise on new market opportunities for their adopted strategy this year. HKTDC Research finds that most exporters continue diversifying product categories and sales to additional markets as their key focus. Amongst exploring new markets, the most popular destination for development is ASEAN, with 35.7% of businesses interested in starting sales there.   
Toys, Timepieces and Electronics to Lead
Amongst exporting industries, toys, watches and clocks, and the electronics sector is projected to be above-trend for growth – these sectors have all advanced due to the pandemic experience.  
Watches and clocks are predicted to benefit from the accumulated demand after the long pandemic period. Within the sector, smartwatches will maintain a product focus due to consumers' increased health consciousness and interest in self-monitoring caused by the aftereffects of COVID-19.   
Electronic games are also expected to significantly grow in the toys market, with a series of 3D live-action games being released in the second half of 2022. With the increasing popularity of e-sports products, related electronic gadgets and equipment will drive the demand for toy exports.  
Hong Kong's Total Export Growth by Major Industries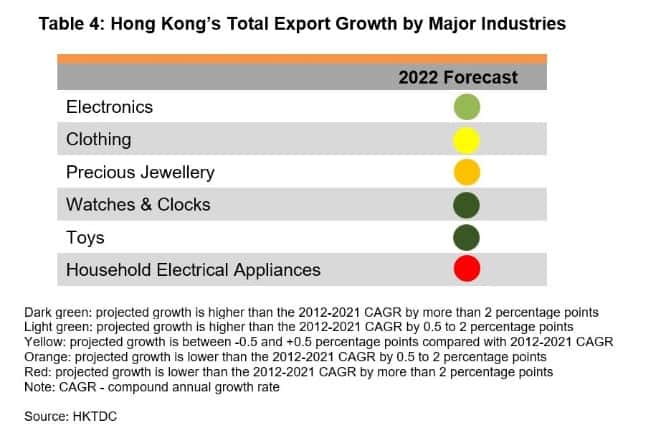 Toys, Watches & Clocks, and Electronics expected to grow more than other sectors
With the positive outlook in the upcoming quarters, it is vital for businesses to constantly stay ahead of market trends and diversify their product groups.  
hktdc.com Sourcing is an established B2B sourcing platform that reaches over 2 million international buyers and features over 130,000 quality suppliers. Buyers can search for various products from verified suppliers, while suppliers can feature their products to a wide audience. You can learn more about hktdc.com Sourcing here.