Originally published by The Giftware Association, this article hopes to inspire more businesses to follow in their footsteps, make changes and enable a more sustainable future by sharing some successful cases.
The association interviewed Sebnini about their journey to a greener business from sourcing changes, reusable vessels for their candles, and more.
Sebnini was founded in 1987 and has a wealth of knowledge and experience when it comes to producing beautiful candles, diffusers, and associated products. They are also no strangers to sustainability.
Watch their video interviews below as well as the following short summary.
Video 1: Sustainability Journey
Sebnini's sustainability measures
Sebnini have been focusing heavily on sustainability on all areas across their business from the design stage to the finished product. We look at all aspects of the business and see where we can reduce, reuse, recycle whilst also sourcing locally. A lot of the time it is the little things that are driven by sustainability that make a big difference for example taking away single use plastics from products that arrive in from overseas, reusing cardboard as much as we can until we finally have to recycle, as all businesses will understand there is a cost for commercial waste so to recycle is the last thing we look at.
Applying Circular Economy to Sebnini's business
It's something Sebnini has been focused on for a long time and the journey started a while ago with small changes throughout the business.
Design Stage – We try to be as sustainable as possible making the produce reusable and refillable and offering opportunities to the end consumer to reuse too. We ensure that all materials used in the product are recyclable for the final product and don't include composite materials that can affect the process of recycling or make it difficult. And it's not just certain products in our range across all our products.
By-Products – We reuse where possible, especially trays and holding products that we can reuse in our warehouse until the end of their life and have moved away from plastic pallets which are unrecyclable and move towards standard pallets that we can reuse and then recycle at their life end.
Production – Production of our products is as efficient as it can be using the latest technology and ensuring the machine we use are as cost-effective as well as environmentally effective. We also ensure that we use full pallets to ensure the maximum efficiency we can and have systems working it out on weight and product distribution to maximise all space.
Consumer – The end consumer is very important to us and will give them an idea as to how to reuse their candles and also how to recycle, mentioned all the packaging is recyclable so it's easy for everyone. We have even given seeds away in the past so they can be used as plant pots.
Sustainability challenges facing the company
Recycling is a big issue for commercial waste as it's expensive for a company to recycle when cardboard has reached its timeline, there is no incentive for companies to recycle either or no kickback which can be seen across European countries. There is also a fine balance between keeping the end consumers happy and what is deemed necessarily wasteful a lot of companies are now realising that if you don't need someone to unpack individually wrapped products then it will save your business time, energy, and ultimately money.


Compliance with sustainability supply chains
A lot of our customers are already signed up for sustainability initiatives such as FSC for paper products and the sustainable palm oil initiative RSPO. We apply these sustainable practices across the business as a standard. It then becomes our responsibility to present items that are developed with sustainability in mind; to reduce excess packaging and avoid items that are not recyclable wherever possible. This way our sustainable initiatives are carried through to the end customer as a bonus of creating the best products for our customers.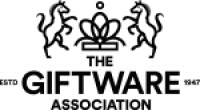 The Giftware Association is the British trade association serving the home and gift industry. Their members range from retailers to suppliers, high street brands to individual craftspeople, and many others. They have been serving their members for over 70 years, ensuring they thrive and grow through opportunity, community, and connectivity. The GA is at the heart of the gift and home industry and is the best place to connect members with the right people and services to help their businesses succeed.
The Hong Kong Trade Development Council (HKTDC) introduces 'EXHIBITION+' , a brand-new exhibition model integrating online-and-offline trade show formats, extending face-to-face interactions from its world-class exhibitions in Hong Kong to an online smart business matching platform to help you connect business partners proactively.
hktdc.com Sourcing is an established B2B sourcing platform that reaches over 2 million international buyers and features over 130,000 quality suppliers. Powered by AI technology, the platform has multiple innovative functions which seamlessly match suppliers with buyers and bridge demand and supply gaps. You can learn more about hktdc.com Sourcing here