Nearly three years after the epidemic, we see local businesses in Hong Kong become more agile with great success in digital transformation by utilizing online channels to reach beyond the city. Leveraging through the hktdc.com Sourcing platform, AOI Electronics, a local electronics business, secures smartwatch orders from UAE buyers with record sales of nearly HK$800,000.
"Other than UAE buyers, we also received inquiries from the Czech Republic and other Eastern European nations via the hktdc.com Sourcing platform," said AOI Electronics Sales Director, Mr. Johnny Lu.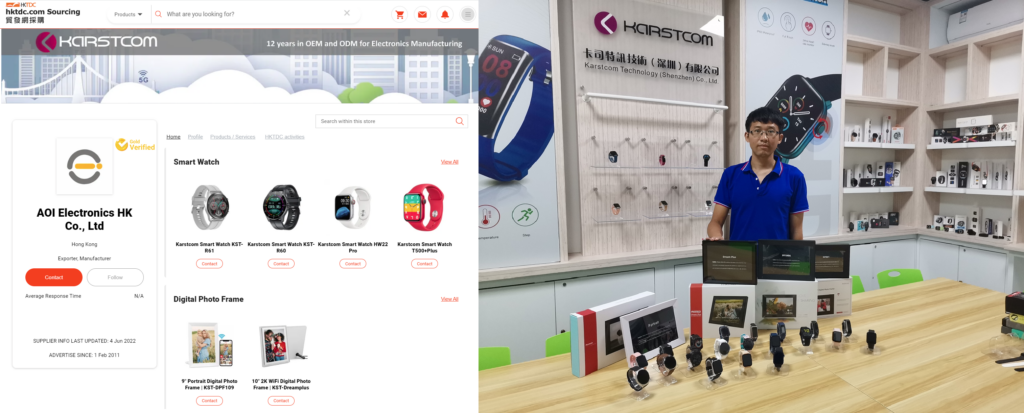 A sure-handed assistant within a watch
"With each inquiry received, we strive to learn the needs of our customers from different countries, tailor orders according to consumer preferences and respond proactively. Rather than utilizing standard product catalogues and quotation orders, we customize sourcing orders for our customers proactively, honestly, and with responsivity," says Lu.
Lu believes that one of the main reasons that smartwatches are gaining popularity is because of their functionality. Not only does it fulfil the business and leisure needs of consumers, but it can also act as their helping personal assistant on the go.
"With a smartwatch on your wrist, you can make calls, listen to music, take photos, play games, read social media messages, monitor sleep quality, and measure your heartbeat, blood pressure, and blood oxygen levels, while freeing up your hands to engage on other activities." Lu also pointed out that the watches that use a high-quality chipset in combination with expanded memory capacity, increases its operational speed with greater stability and battery life.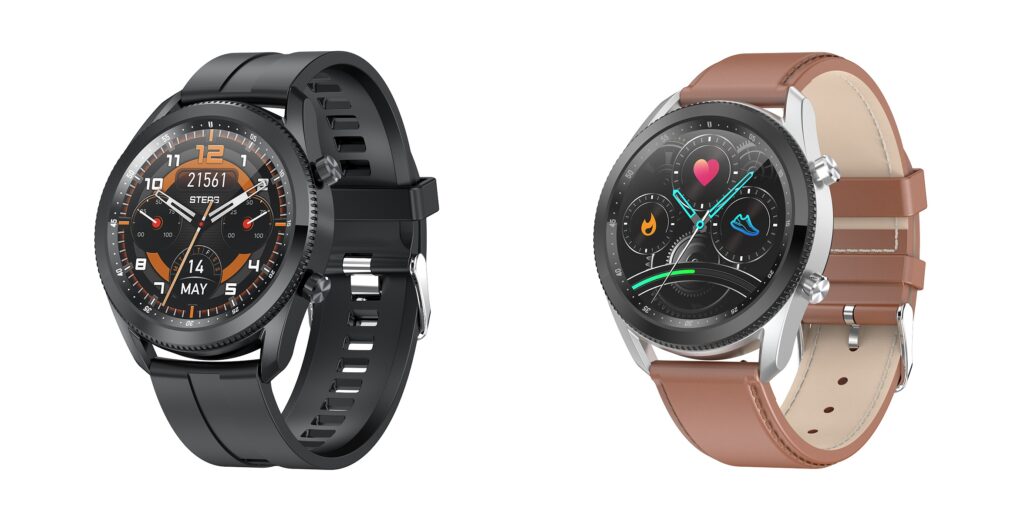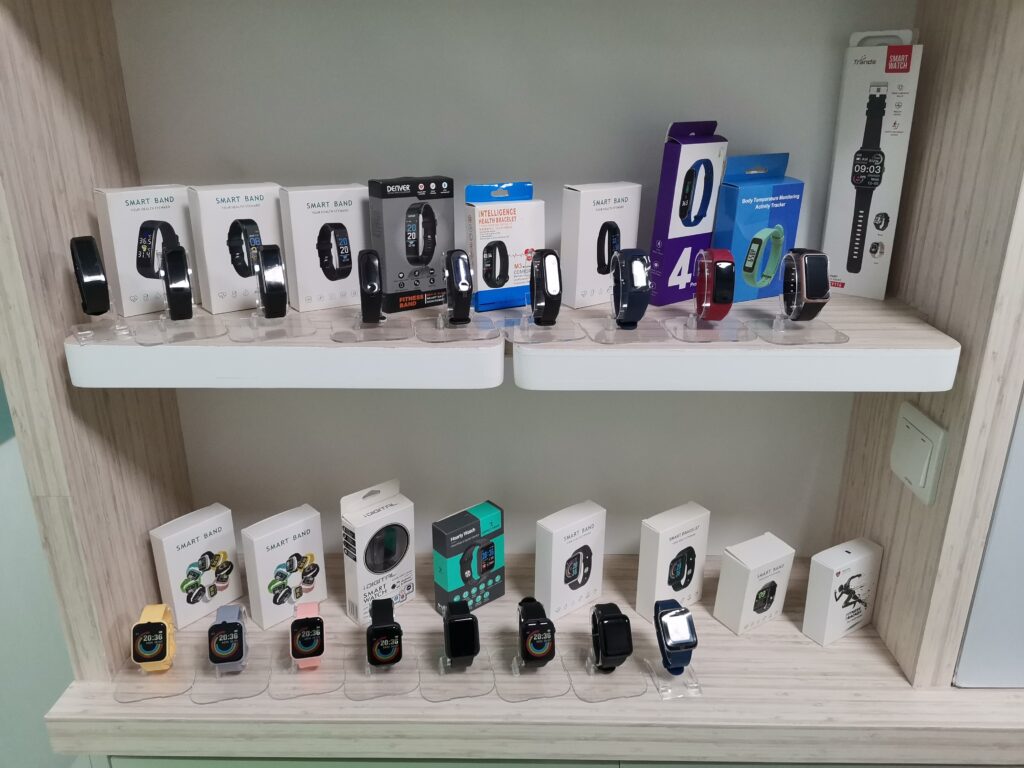 Shenzhen and Dongguan synergize in research, development and production
Established 13 years ago, AOI Electronics provides OEM and ODM solutions for businesses with its robust portfolio of consumer electronics in telecommunication, digital television, and smart-electronic products. Capturing an approximate HK$50M revenue per annum, its success relies on the support from its global network of customers in Europe, the Middle East, and Latin America. Headquartered in Hong Kong, its core function focuses on sales and marketing, whereas research, development, and logistics are handled in Shenzhen. Consisting of four production lines with surface mount technology capabilities and ten assembly lines that are ISO and BSCI certified, the Dongguan manufacturing facility produces products that are compliant with CE and RoHS standards.
AOI Electronics' private label brand, Kartscom offers a product portfolio that includes digital picture frames, 5G CPE and MiFi devices, Android TV boxes, and hotel television systems. The private label is still in its early stages, with contributions of less than 5% of the overall business revenue. Our primary focus will remain in the OEM business as "building a brand requires a vast number of resources and time. In the coming three years, we hope to grow our private label brand with buyers and consumers," said Lu.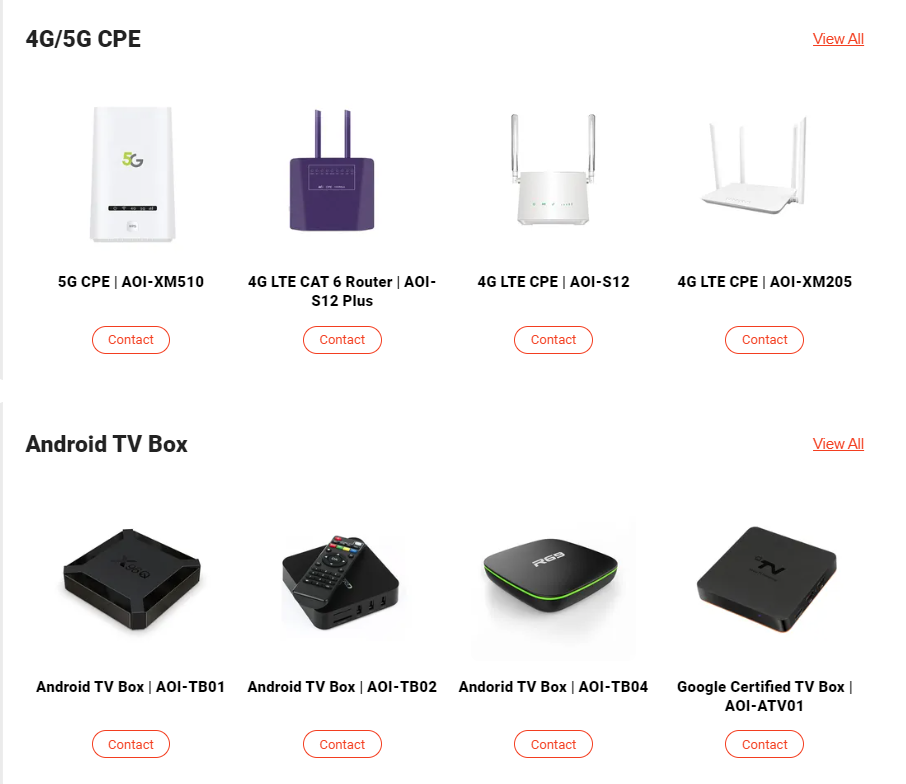 2 in 1 digital picture frame in growing demand
Communication devices have always been a hot seller for the company despite the low yield. On the contrary, sales of smartwatches and digital picture frame have steadily increased and have now become the dominant stream of revenue for the company, contributing to over half of the annual earnings with its greater profitability.
The 2-in-1 digital picture frame with embedded video communication capabilities has been well supported in the market as online sales doubled year over year since the beginning of the epidemic. Lu said, "With travel restrictions, it has been increasingly difficult for people to meet their loved ones living away, and most have resorted to online channels. During this period, our team has developed AiMOR, a free online app for users to upload up to 9 images or short videos up to 15 seconds onto their digital picture frames."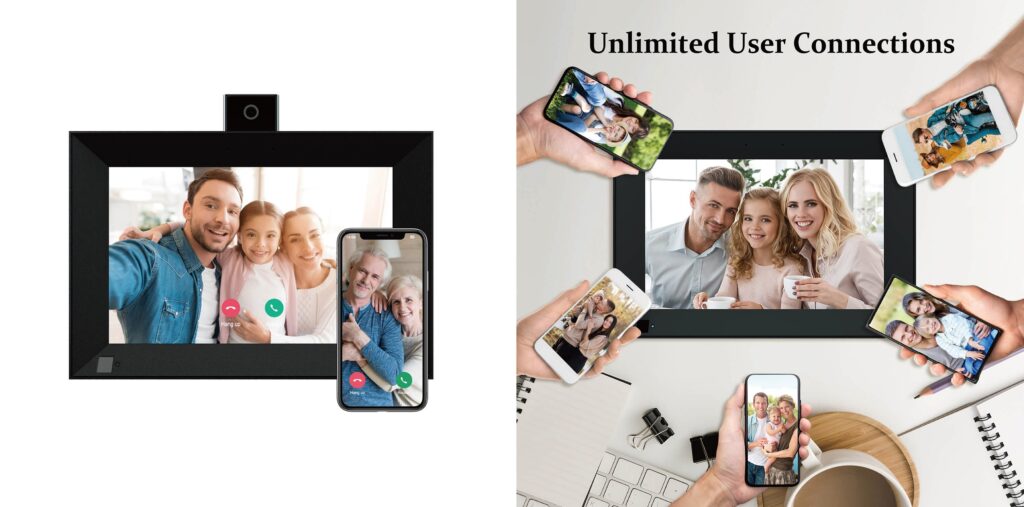 Anticipating for international buyers to revisit Hong Kong again
Moving forward, AOI Electronics' strategic focus will remain with smart home products, software development, and expansion into India and other emerging markets.
With the world slowly resuming back to normal and travel restrictions lifted for Hong Kong, Lu hopes that this will attract international buyers to revisit the city again to source and procure products. "Virtual exhibitions will not be able to replace those in physical reality. The human interaction allows us to build relationships and allow clients to visit our facilities in Dongguan to learn about our production capabilities, increasing the odds of success with each sourcing inquiry," said Lu.
The annual Hong Kong Watch & Clock Fair will take place from 7 – 18 September 2022 at the Hong Kong Convention and Exhibition Centre. The timepiece trade show will showcase local and international labels of complete watches and clocks, parts and components, machinery, equipment, packaging and wearable tech. The fair will enable industry professionals to exchange insights, trends, and opportunities with participants local and abroad. Register now and join us through this registration link.
In extension to the fair hosted in Hong Kong, hktdc.com Sourcing brings the Hong Kong Watch & Clock Fair online from 7 August – 6 October 2022. The platform aims to provide potential buyers across the world with a one-stop solution to obtain product specifications, pricing, and company contacts. From the success story seen with AOI Electronics, buyers abroad can fully leverage this powerful tool to actively engage with businesses in Hong Kong while in search of your perfect product solution. Learn more about EXHIBITION+ here.