The toy industry has adopted high-tech innovations that aid in the advancement of children through educational learning methods facilitated by smart toys. Toy companies are willing to innovate in this field, as it has the potential to become their most enormous market as the number of customers grows under this IoT Generation. Let's take a look at the market trend and the Top 5 best-selling types of smart toys.
Smart Toy Trends & Applications
The global toys supply-chain has also transformed throughout the pandemic. Before 2020, 80% of the toys are manufactured in China including cities like Guangdong, Jiangsu, Shanghai, Shandong, Zhejiang and Fujian. However affected by the COVID-19 and the raising ambiguous of other Asia / ASEAN countries, the industry now adapting a 'Diverse Sourcing Strategy' by spreading their product stream-line to countries such as Vietnam & India. The Indian government even aimed to be the 'Global Toy Hub' in 2024 and forecast to have 10-15% growth of market share in overall toys industry. (Arizton, 2020)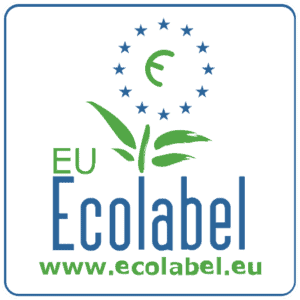 If you would like to distinct your products from other brands, check out the new valued-added features and new business model which are the focuses of industry R&D:
Sustainability in Smart Toys
-Ecolabel
-Recycled Toys
-Biodegradable packaging/materials
-Green plastics
Responsible & Ethical Toys
Cybersecurity / Data Privacy Label
Personalization / Customized Toys
Custom-made GPS Tracker / Sensor
Data Velocity
Printable Battery
Licensed Toys featuring "movie characters"
The emerging business model of smart toys:
Subscription Box
Game as a Service
As you can see, tremendous features are developed by toy industry from time to time, but consumers' preference over smart toys are not just determined by features, safety does, actually. Choosing a cybersecurity-free, responsible and ethical smart toys will ease their concern of data gathering on children. The device plays with their children every day should be having strong data privacy and cyber-secured, transparent, accessible and age appropriated.
Top 5 Best-selling Smart Toys
By 2025, 18.5% of the global toys & games market will be occupied by AR/VR gaming and 15.95% will be occupied by smart toys, which make the amount come to 20.15 billion USD & 11 billion USD respectively, forecasted by Arizton (2020). Below are the most popular types of smart toys in 2020.
1. Artificial Intelligence
"Smart toys use AI to learn about the child user and personalize the play or learning experience for them" (World Economic Forum, 2021). Having an AI friend is not just the imagination from motion pictures or Sci-Fi novels, they have occupied the largest segment in N. AME market, and being the fastest-growing segment in the Toddlers segment (+16.3%) & APAC market (+18.2%) in 2017 – 2025 (AI-Related Chip Market, Analytics Insight, 2021). Moreover forecasted by Global AI Chip F2030, Research & Markets (2021), the global AI chips market will grow in three times (to 18 billions USD) of its size by 2025. With AI chips, toys are now capable to have features like:
Image / facial recognition
Speech recognition
Touch sensor
Privacy & security proof
Seamless connectivity
Translation / multi-lingual
Advanced personalized / customized user programming
Automated machine learning / intelligence
Natural Language processing led
Deep learning application
Responsible & ethical AI System
Smart Toy Awards have developed four key governance criteria for companies developing AI-powered toys: data privacy and cybersecurity; accessibility and transparency; age appropriateness; and healthy play. Mentioned the previously section, consumers' preference are now affected by device's responsibility, ethic alongside with features.
Thanks to Hollywood blockbusters, a talking robot will instant appears in most people's mind whenever mentioning smart toys, and sure it is one of the major selling categories of smart toys as well. Entertainment robot is forecasted to have 3.72 billion USD (Compound annual growth rate 23.06%) from 2018 to 2023, while autonomous robot is $16.2 billion USD (CAGR 18.3%) from 2021 to 2028 (Entertainment Robot, Market Research Future, 2020). From this massive numbers, each type of robotics serves different segment and market, find your target group below:
Entertainment Robot
Dominate End Users
Top 3 Retail Market
Educational Robot Toys
Higher Education Segment
USA, Japan, China
Robot Toys
Toddlers, Pre-school
China, APAC Region
Robot Pet Toys
Children with Special Needs / Elderly / People who cannot afford to maintain a live dog
China, APAC Region
Autonomous Robot Toys
Industry focus:
Autonomous Navigation
Environmental Perception
A.I. Deep Learning
Self-Maintenance
Privacy & Security
Data Velocity
Solar Powered / Battery Powered / Others
3. Mixed Reality & App-enabled Toys / Gaming Accessories
The global CAGR of Augmented / Virtual Reality Gaming will raise 18.5% from 2021 to 2026 and makes it comes to 11 billion USD forecasted by Industry Arc (2020). Thus, the AR / VR chip market across the industries will also raise over 23% (CAGR from 2019 to 2025), amount from 1.38 billion USD in 2018 to 7.76 billion USD in 2025 (Allied Research, 2020).
China and the United State continues leading the AR & VT R&D spending. For China, its AR Market is forecasted to have 90% CAGR from 2017 to 2022 with 15.6 billion USD (Industry Arc, 2020). The global eSports revenue in China grew significantly and not just in China, Dubai internet city also plans to invest on country's gaming sector improvement, which expected to create the demand for HMD gaming.
For the next sensory innovation, Extended Reality (XR) is taking place across the industry. XR stands for all real-and-virtual combined environments and human-machine interactions generated by computer technology and wearables. Undoubtedly the revenue is also expected to have large growth: 48.3% CAGR from 2020 to 2030 (PS Market Research, 2020)

For the application of these toys or gaming accessories, VR-enabled fitness games which embedded gesture recognition sensor and A.I. deep learning technology can be found more and more often. You'll be seeing plenty of VR-racing games, shooter games, adventure games in the market as well. They offer connectivity, offline streaming and cloud gaming options which take the previous generation mixed reality gaming to the next level.
In the current market landscape, there are limited options available as the product size is not household-friendly and not cost-pleasing. Thus, industry R&D now focusing to create a therapeutic robot or companion robot pets that are embedded with AI-enabler to perform below capability.
Internet of Behavior (IoB)
          -Collective actions tracker monitor health status  & ability to custom-made  
          -Emotional health / wellness plan
Natural Language Processing (NLP)
           -Enhancement Human-machine interactivity capability
There are also type of Zen-sational Toys embedded with:
Emotional AI
Emotional support & wellness
Develop self-care ability
The end user of these type of toys are of course – children and student with special needs, but adult market is also the new sector exploring by the developers. As aging populations continued, elderly is the segment can be benefited by the therapeutic toys, especially those who live-alone. With the optimized design and increased mobility, therapeutic toys can serves anyone who looking for emotional health & wellness solutions in a more personalized and convenient way.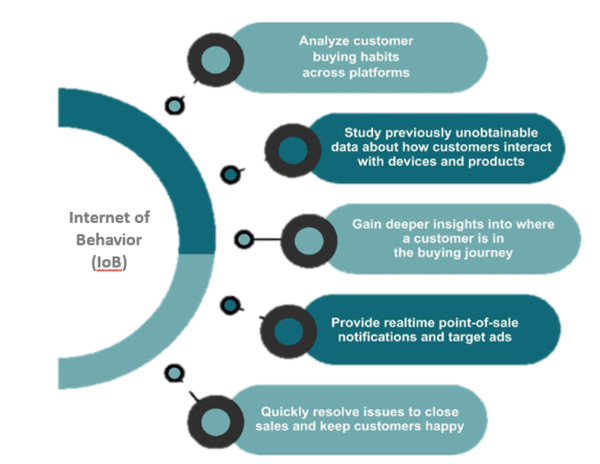 5. Educational / STEM / STEAM Toys
Last but not least, everyone must have heard of STEM toys lately, but did you know the industry now moving from STEM towards STEAM, which A stands for Art. Even though the Science segment has accounted for 44% of all, more and more parents and schools take art development seriously. Art segment in STEAM toys helps developing drawing, musical, time management and emotional intelligence development of users.
Industry's R&D now focusing on:
Coding robot
3D printing as DIY elements & personalization
Integrated AI Chips & Sensor enhance user experience
Take a glance at the retail market, USA still occupied over 33% of the market share as of 2019 with top sellers – Science & Maths. As for the UK market, magnetic kits, Geographic topics, AI-based flashcards are the top seller instead. China, India, Japan, Malaysia & Thailand are the growth driver for this toy category, which makes the CAGR grow in 7% these 5 years (Arizton, 2020).
Apart from the traditional requirements such as product quality, health, safety, and impact on the environment, there are new requirements that emerged in 2020, including connectivity safety, data security, accountability, and service quality.
Recommendations from Bureau Veritas:
Like how it mentioned the previous section, consumers' preference are now affected by device's responsibility, ethic alongside with features. To protect children or users' privacy and minimize the risk of being recalled on your products, take cybersecurity and other toy standards seriously today by gaining an authorized certificate.
Content contributor: Bureau Veritas CPS HK (All rights reserved)
Bureau Veritas is an authorized lab to deliver the above IoXT certification, as well as other global consumer and technology product testing, inspection/audit and certification.  We offer one-stop-shop solutions to all your global market access needs. If you have any comments and/or questions about this article, please visit: https://www.cps.bureauveritas.com