Sustainability has become such a broad topic that it now has its own departments, leaders, and organisations to support its endeavours. The issue has taken its rightful place next to cost, quality, and lead time when sourcing decisions are made. It has gone from nice to have to must-do for organisations of all sizes for all the right reasons, but due to the occasionally ambiguous meaning and coverage of the concept, it can change according to the industry and even within an organisation. Responsible sourcing and production initiatives are now monitored by sustainability KPIs that trickle all the way up to a CEO's performance.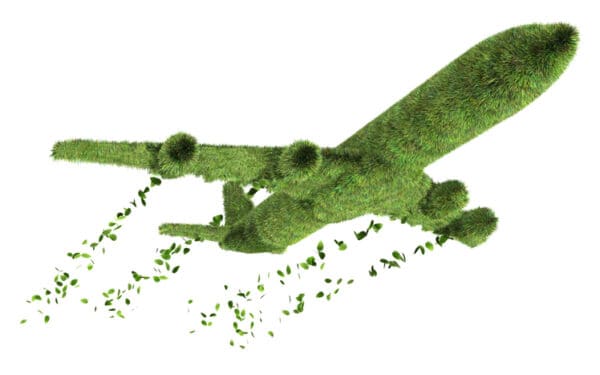 Sustainability can be divided into six sectors:
Emissions: Carbon emissions produced during every step of the supply chain, from raw material procurement to finished goods production to last-mile delivery
Transparency: Traceability of the entire product flow from raw material producers to subcontractors
Water & Chemicals: Water pollution and chemical discharge during the production of raw materials and finished goods
Materials: Using recycled or regenerative materials that greatly reduce the carbon footprint versus single-use and consumed raw materials
Waste: Creating more physical products (and services) than necessary exponentially increases the carbon footprint of your company, and not just the product. Damaged and faulty products go to landfill, further contributing to the growing pile of waste all over the world. Poor forecasts and supply chain problems have a compound effect on the upstream supply chain, causing overplanning and overordering
Workers' Rights: Perhaps the most important part of sustainability is taking care of your employees, and treating them with the respect and humanity each one of us should enjoy in the modern world. Ensuring workers' rights are upheld in each component of the supply chain creates a positive worker-management relationship that encourages productivity and sustainable operations, and reduces the likelihood of work stoppages 
Sustainability Consciousness is Driven by the Consumer
New York University found that sustainability-marketed products delivered 54.7% of consumer-packaged goods market growth between 2015 and 2019, despite representing only a 16.1% share of that category in 2019. Sales of sustainability-marketed products grew 7.1x faster than products not marketed as sustainable1.
This trend looks to grow post-2019. McKinsey research shows that shoppers all over Europe have already been paying more for sustainable products and, during the pandemic, the number of people saying "I am willing to pay more" was at an all-time high across countries2.
These are the results from the June 2021 Global Consumer Insights Pulse Survey, which are a reliable reference to what consumers look for in a sustainable product.
Government and Industry Initiatives
65% of global GDP are now pledged to 2050 net-zero emissions, meaning that these countries are committed to being carbon neutral by 20503. These seismic shifts are changing how people act, how governments financially support, and how companies source products.
For all industries, full traceability of raw materials and finished goods is becoming more difficult. Added to this, are supply chain and sourcing shifts due to Covid and border restrictions, and the widespread use of subcontractors.
However, some categories are starting to be proactive, such as the fashion world,  where a great number of certifications and accreditations are required for raw material procurement, production, and packaging. From vegan leather certifications to GRS and Oeko-Tex, these certifications improve sustainable sourcing decisions, and the sustainability narrative is echoed by customers.
Optimising Sustainability Sourcing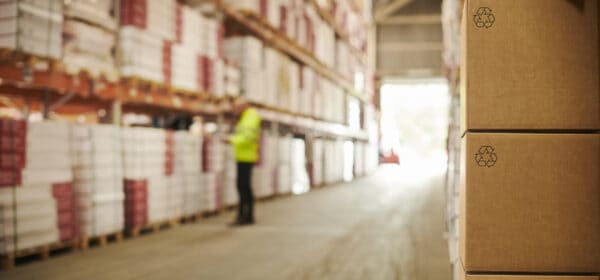 From financial and marketing perspectives, a multi-pronged approach to sustainable sourcing should be adopted, even though strict standards of traceability, a growing trend for most brands, may come with a higher price tag. Therefore, procurement models must be optimised:
Industry and government sustainability requirements: The US is more advanced when it comes to sustainability and ethical sourcing, so their minimum sustainability requirements will be higher than most other countries. Study local requirements, and make a list for your sourcing agents and factories to ensure the minimum is met to call your supply chain sustainable for the regions you operate in
How integrated is your "sustainable" value chain? Take Seaqual initiative, one of the most sought-after sustainable fabric protocols. Seaqual upcycles marine plastic and turns it into recycled yarn to be sent to a mill to be made into fabric. To have the Seaqual stamp on your garment, apart from buying the yarn from Seaqual, your mill and production facilities must also be licensed by them. Otherwise liability and credibility issues may result in lawsuits.
Customer valued sustainability requirements: Which must-haves for your products does the customer expect? Ask yourself which essential sustainability elements the customer needs to shop with us. While it's a tough analysis on both qualitative and quantitative levels, understanding your customer and going through a "Voice of Customer" exercise benefits organisations and focuses their investment and efforts on a leaner lens.
Market sustainability trends: These are the sustainability initiatives and elements that drive customers to pay premium prices for specific products, or switch their shopping habits to a new brand. These can help you become the sustainable brand of choice and the sustainability leader.
Key Sustainability Certifications
Sustainability can be a delicate topic. Challenges in traceability due to system and integration capabilities, and fraud and communication malpractice are current, and exacerbated by pandemic supply chain breakdowns. Companies must be careful about onboarding new suppliers based on their sustainability remit, and should always stay on top of latest developments.
The table below shows a non-exhaustive list of key sustainability certifications when selecting a manufacturing and supply chain partner. It is designed to help you make better sourcing decisions based on multiple industry angles. Continue to do your own research, as new certifications and initiatives come up every year.
| | | | |
| --- | --- | --- | --- |
|   | Products | Production | Certification example |
| Electronics | Products that can be made from the ocean-bound plastics include packaging trays for laptop computers, package handles, cushions used in desktop computer packaging, and other shipping materials | Electric usage, renewable energy usage | ISO 14001:2015, GMP |
| Fashion, Clothing & Accessories | Products made from recycled materials | Raw regenerative materials, single use plastic, and using less water and a non-chemical dying process | Seaqual, OEKO-TEX 100, C2C Certification, Higg Index, Certified B Company |
| Gifts and Toys | Toys and supplies made from recycled wood, non-toxic certified paint, and recycled plastic. | Non-toxic pigment dyes, e-zero glue | FSC (Forest Stewardship Council), Graphenstone Certified, ECOLOGO |
| Health, Beauty & Baby care | Products that do not contain harmful chemicals and were not tested on animals. Recyclable packaging, reduced plastic usage. | No animal testing or harmful chemicals | USDA Organic, Cruelty Free Certifications, Rainforest Alliance, Climate Neutral Certified |
Create Your Sustainability Roadmap Now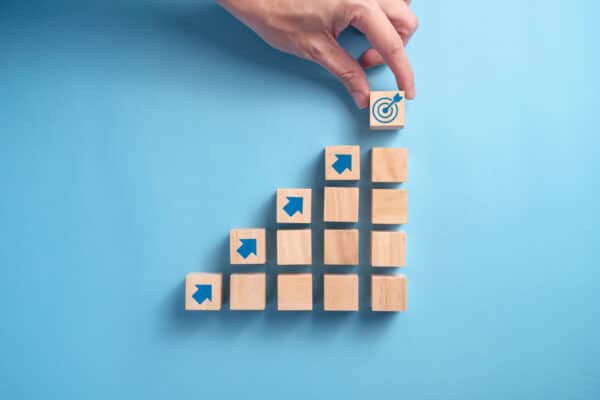 It's important to take stock of what you have, create a baseline, and have a targeted approach to your sustainable sourcing goals. If you are new to this, I recommend a stepwise approach: identify where you are and where you could be with your suppliers:
Draft a basic roadmap using carbon neutrality as a brand:
Near term (3-6 months): Reporting basic sustainability metrics from all your suppliers
Medium term (6-18 months): Switching 50% of suppliers to be carbon neutral
Long term (>18 months): 100% of suppliers to be carbon neutral.
Being a sustainable brand, sourcing sustainable products, and integrating eco-consciousness into your brand DNA is an ongoing and ever-evolving process. Competitive companies that put sustainability at their core are at the cutting edge of digitising, reporting, selecting products, and automating sourcing decisions around sustainability criteria. As with most transformative efforts, moving onto a transparent and sustainable supply chain is also a mindset shift where many moving parts and partners need to be aligned and integrated.
Good luck and be kind to the earth!
Reference Source:
https://www.stern.nyu.edu/experience-stern/about/departments-centers-initiatives/centers-of-research/center-sustainable-business/research/research-initiatives/csb-sustainable-market-share-index
https://www.mckinsey.com/industries/retail/our-insights/prioritizing-sustainability-in-the-consumer-sector
https://news.un.org/en/story/2020/12/1078612
Cem Yurdum is a global supply chain executive who has spent most of his career transforming supply chain and manufacturing operations across the USA and Asia. He has worked for some of the largest multinationals in the world, including Lowe's, Kraft Foods, and Li & Fung, and founded Aqua Nomad, the sustainable brand that makes some of the most advanced water sports apparel from upcycled sea plastic. He currently works for Coca-Cola Içecek, transforming logistics and supply chain operations for the Coca-Cola network across 11 countries.
Leading transformational programs for international organisations and teams, Yurdum delivers productivity and process improvement initiatives with a focus on increasing value around people, processes, and systems capabilities. His experience brings industry insights into the end-to-end supply chains for apparel and FMCG markets. Yurdum holds Industrial and Systems Engineering and Business Degrees from Virginia Tech, and is a Lean Six Sigma Black Belt.