It is never too much when it comes to food appreciation – as the Chinese saying goes: afterall we are making a living to enjoy good food! (and quality dining experience with our family and friends)
To satisfy customers' crave for exceptional food and drinks, and meet everchanging demands of fellow foodies, we have shortlisted a fine selection from the upcoming Food Expo PRO held on 17-19 August, as below: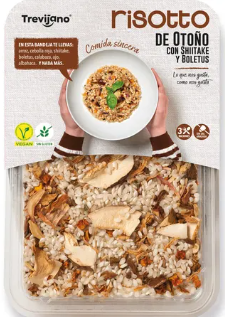 As a natural combination of shiitake, boletus, pumpkin, garlic, basil, red onion and rice, the dehydrated risotto is vegan-friendly and gluten free. One portion can serve 3 persons and is healthy without additives.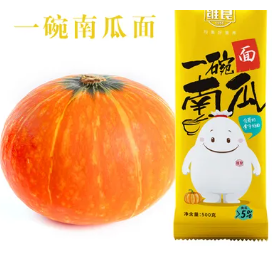 Produced with top-quality, high-protein wheat flour, fresh pumpkin puree, and processed with an advanced low-temperature drying technology and strict quality control, these pumpkin noodles will make a nourishing and wholesome meal for all. Once cooked, it is incredibly chewy in texture with a superb flavour. Best to serve with tomato and potato soup or homemade chicken broth.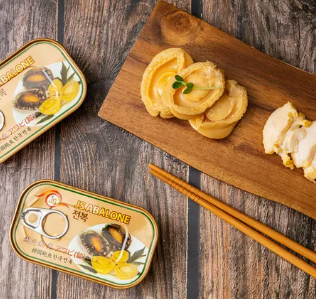 Raised from the best abalone farm in Korea, these abalones in sauce are blended with various seafood extracts (anchovy, squid, mussel), oyster and soy sauce which has rich and luscious abalone taste, perfect for enhancing the flavour of dishes!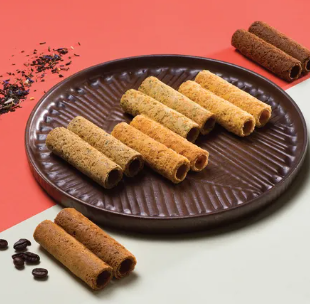 This assorted eggroll collection is crispy with a honeycomb-like shell. It is made from natural ingredients such as French natural butter and fresh eggs. In addition, fresh ginger juice, coconut and Musang King durian are added to produce a delicious taste.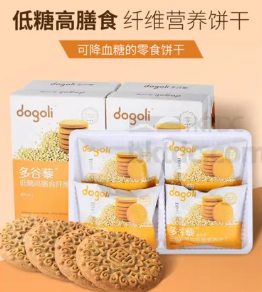 If you are looking for some more grains but a healthier choice, this cereal is good for you as it has low sugar and low fat but high fiber, helps reduce body fat, lower blood pressure, and suitable for diabetics.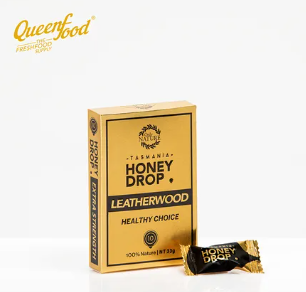 Different from other candies, this honey drop contains honey and lemongrass as 2 major ingredients and has special healing effects! It can reduce symptoms of motion sickness, relieve anxiety and stress, ease common cold and freshen breath, to name a few.
Want even more mouthwatering choices? Pre-register for our Food Expo PRO and taste it out: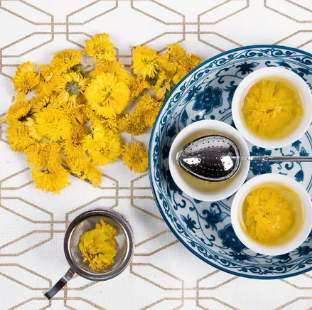 A soothing cup of warm golden chrysanthemum tea can do the magic! They are carefully hand picked and dehydrated to make sure every flower is well preserved. This floral tea has a pleasantly light and sweet flavor. Originated in Jiangxi province of China, it is a natural coolant that brings additional detox benefits and eye relief!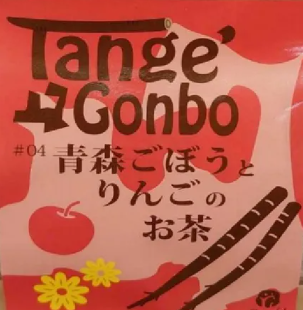 Made with 100% burdock from Aomori in Japan, the tea is produced with their original dry roasting method, giving a unique apple aroma, slightly sweet taste and a natural sensation.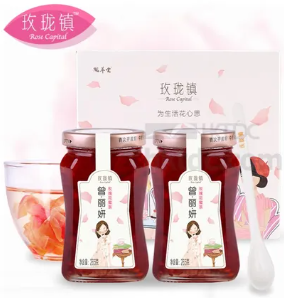 With an attractive pinkish shade, this tea is sweet with a fragrance of rose petals. On top of that, it also combines the sweetness of honey, fructose corn syrup and cherry powder, with extra citric acid, pectin, vitamin C for wellness.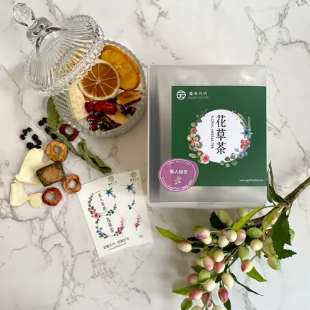 Each pack of this product contains 6 teabags, all of which are rich in health benefits. For example, Lemon dendrobium nobile is anti-aging and boosts immunity; Black goji berries rose longan brightens eyes antioxidant; and Orange brown sugar dried ginger improves circulation and soothes period pain.
Visit the concurrent International Tea Fair and sip the latest drinks:
No worries if you are outside Hong Kong at that time – explore our online portfolio by clicking below banner:
Talk to us for promoting your goodies to hungry customers too: