AI such as ChatGPT could eventually replace humans at work, as some might worry, but the truth is that they are simply tools that can help us work smarter and faster, rather than posing a threat to our careers. 
ChatGPT is exceptionally good at streamlining some of the more tedious and repetitive tasks of social media management, freeing up your time to focus on the more enjoyable, creative aspects of the job. See how these can be done in this article!
General Tips for ChatGPT in Social Media Marketing
When writing prompts for ChatGPT, be as specific and detailed as possible to leave minimal room for misinterpretation and errors. Just like a human, the tool will deliver better results if given a great brief.


Always fact-check ChatGPT's work, especially in situations where factual accuracy is important. The system can appear very smart, but it's not always right. Sometimes it can give you incorrect information in an authoritative tone, so don't be fooled.


Be prepared to rewrite ChatGPT's output. Most of the time the copy it generates is pretty generic and bland, so it can be a great starting point if you're out of inspiration, but it will usually benefit from some editing to really make the copy sparkle. Think of it as a copywriting tool, not a copywriter.


Remember that you can ask ChatGPT to revise its results, so if it generates a response you're not happy with, you can give it feedback and ask it to try again.


Be sure to protect your company data! By default ChatGPT will use any data you share with it to help train its model, but you can turn this off with the "Chat History & Training" option in the Data Controls menu. Even with data sharing turned off, it's not advisable to enter any highly sensitive data into the tool.
Learn More:
ChatGPT: Why You Should Get to Know this AI Tool?
AI in Marketing: Why AI-Powered Insights are Important for Marketing in 2023
Use ChatGPT to Summarize Content for Social Posts
Need to write a tweet or LinkedIn post to promote a blog or other piece of content from your website? You can simply ask ChatGPT to do the heavy lifting by pasting the text of the original content into your prompt.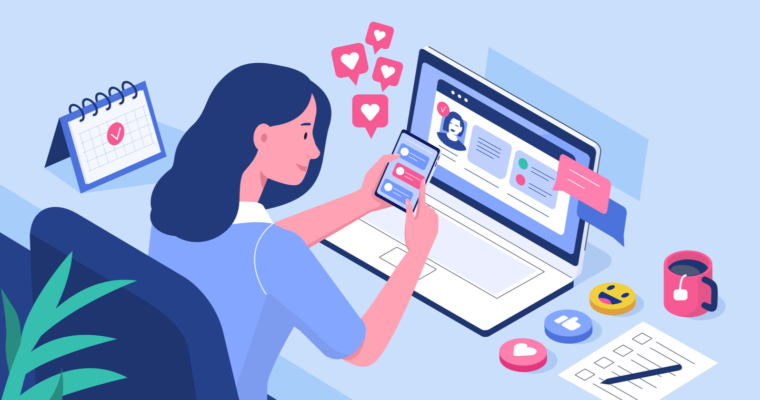 Ask ChatGPT to Create Alternative Copy Quickly
Sometimes you need to find a few different ways of saying the same thing, if you want to communicate a message consistently but without sounding repetitive, and that can be a struggle. But not for ChatGPT! You can ask it to produce as many alternative options as you need, just explain what the situation is, and ask for some content idea generations.
ChatGPT for Social Media Marketing Planning
Whether you're planning out an entire social media content calendar for the quarter, or just a limited plan for a specific social media campaign, ChatGPT can help you with that. Give the tool as much information as possible about the broader plan, either in a prompt or an uploaded document, and then simply ask it to map out a social media plan based on your channels and objectives.
While ChatGPT is unlikely to give you a complete social media marketing plan that's ready to go right out of the box, but it should at least provide a framework or starting point that you can build upon and adapt.
This article is originally published by Meltwater:
Meltwater provides social and media intelligence. By examining millions of posts each day from social media platforms, blogs, and news sites, Meltwater helps companies make better, more informed decisions based on insight from the outside. Learn more at meltwater.com.