China's e-commerce industry projected to be worth RMB1.8 trillion by 2022, and a large chunk of this growth came from the fashion and luxury goods market.
Enter Xiaohongshu ("Little Red Book"), China's most trusted social shopping platform.
Based in Shanghai, this innovative app helps over 100 million users to discover and review products – This represents an amazing opportunity for global brands to build their market presence in China. 
What is Little Red Book (Xiaohongshu)?
Created in 2014, Little Red Book (Xiaohongshu) isn't really just a shopping platform at all. Rather, it's first and foremost a content sharing site, where users can post product photos with reviews and tips for other users to read, comment, and save to their boards – like Pinterest.
In fact, some have described the platform as being a product search engine, or "like Instagram and Pinterest sprinkled with a dose of Taobao".
In contrast with other e-commerce platforms, Little Red Book focuses on a unique blend of trusted user-generated content (UGC), word-of-mouth advertising, and online community-building.
How Does Little Red Book (Xiaohongshu) work?
Basically there are 2 sections: the user community and the e-commerce platform.
The XHS User Community
Little Red Book users can engage with platform content in 3 ways:
Liking the content – similar to Facebook's "like" feature.
Collecting the content – saving it under a bookmark for future reference.
Commenting on the content – interacting with the post and the user.
By posting regular, quality content, users can quickly attract significant followings, and can even earn commission by becoming influencers.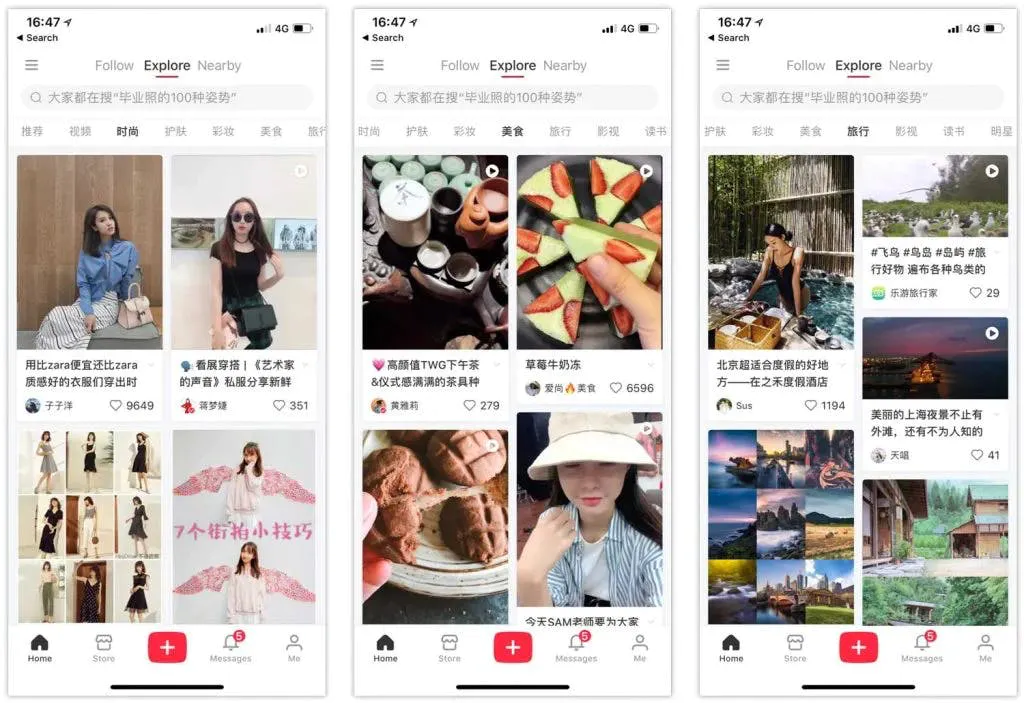 The XHS E-commerce Platform
In fact, the most popular posts on Little Red Book tend to be author-tagged lists of convenient, economical, or easy-to-use products.
The popularity of these kinds of posts shows the value of authenticity on the platform, with users rewarding influencers for realism, accessibility, and being relatable.
For example, a user can discuss the trials of products suitable for sensitive skin.
Interestingly, Little Red Book avoids many typical e-commerce practices. It doesn't allow anonymous reviews or one-click ratings, but instead encourages detailed, immersive product reviews known as "notes". The site also includes a high focus on security, with qualified brands and retailers having to submit an application before being accepted on the platform.
With a strong focus on trusted communities of like-minded shoppers, it's not hard to see why Little Red Book has resonated so strongly with users.

Who are using Little Red Book (Xiaohongshu)?
Crucially, 90% of these users are middle or upper-class women with higher degrees of disposable income. What's more, over 50% of these users are between the ages of 18-35, and are living in Tier 1 and 2 cities in China. This is an incredibly lucrative market for global fashion and cosmetics brands.
Which industries is Little Red Book (Xiaohongshu) best suited for?
With its strong focus on the beauty and fashion markets, Little Red Book has set itself aside from other Chinese social media and e-commerce platforms such as WeChat and Weibo.
Helpfully, Little Red Book also features an "explore" section, letting viewers explore other users' content on topics like fashion, food, and travel. It also features a lot of content about lifestyle products such as nutritional supplements. Posts concerning tourism and overseas destinations are also popular, showing the versatility of the platform.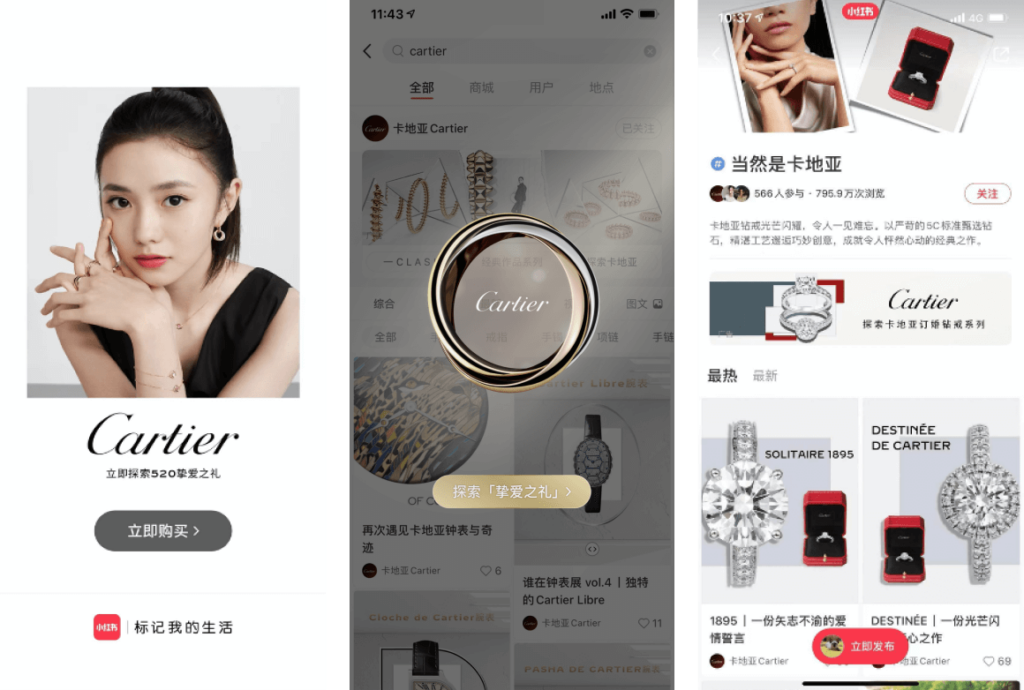 Don't Miss Out on this innovative platform
Little Red Book has seen amazing growth over the past 5 years.
If you're a global luxury or lifestyle brand looking to boost your presence in the Chinese market, it pays to take the time and effort to build your familiarity with this unique platform.
Once you're ready, you can jump right in by establishing an official account, making your products available, and engaging with your community of fans and consumers.
The same applies to hktdc.com Sourcing, a unique online platform powered by AI for product recommendations and connection between buyers and suppliers. Similar to Xiaohongshu, you can explore the Mainland China market with one click!
Start your sourcing journey today via below banner:
Upcoming Webinar on Little Red Book (Xiaohongshu)
The HKTDC Digital Academy webinar in May 2023 will invite Mr Carri Yeung, MarTech platform MemePR's Assistant Director of Strategic Development, to analyse online marketing trends in Mainland China for the second half of 2023 and help SMEs explore Xiaohongshu strategies for more business opportunities. 
Conducted in Cantonese only, this webinar will cover:
Latest online marketing trends in Mainland China
Playing Around KOLs, Shorts & Text Contents
How B2B SMEs make use of Xiaohongshu
Free AI Tools recommendations
Case Studies
Grab your seat fast by clicking below:
This article is originally published by Meltwater:
Meltwater provides social and media intelligence. By examining millions of posts each day from social media platforms, blogs, and news sites, Meltwater helps companies make better, more informed decisions based on insight from the outside. Learn more at meltwater.com.