There is no way of getting around it — today's supply chains are global. If you're planning to launch a new consumer product or are already selling one, you're likely to work with a manufacturer in China or another developing country.
As you sit at your desk thousands of miles away, you might stop and think about how you can manage supplier relationships from a distance and still ensure product quality. And since the start of the pandemic, travel limitations have made this an even more daunting task.
Here we'll give you five steps you can take to establish great supplier relationships and ensure that your products meet customer requirements. By the end of this article, you'll be armed with new knowledge to help you manage product quality from afar.
Step 1: Develop Clear Specifications for Your Product
One of the biggest mistakes we see inexperienced importers make is to not provide clear specifications to their manufacturers. Your specifications outline all the details of your product, for example, its materials, components, dimensions, weight, printing details, and anything else that's relevant.
The importance of a specification sheet is simple — quality starts with product development and design. All the details of your product's construction determine whether it meets the consumer's needs. For example, if you choose the wrong type of plastic, it may not be strong enough to prevent breakage during normal use.
Once you've developed clear product specifications, you can pass them on to your supplier. This way, they understand exactly what you need them to do. Without these specifications, it becomes a monumental task to hold them accountable for anything since you haven't set the proper expectations from the start.
Step 2: Evaluate Your Manufacturers Thoroughly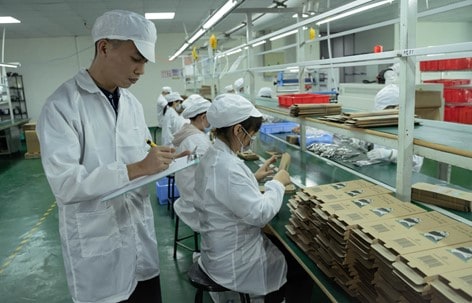 When looking for a new manufacturer, you probably navigate to a sourcing platform like hktdc.com Sourcing. You might browse various off-the-shelf products, and when they catch your eye, you look for more information about the companies that made them.
You then wind up with a long list of suppliers that you narrow down to a select few and eventually decide on one. But do you go straight into placing your first purchase order from there? Ideally, you should conduct a factory audit before placing an order with any supplier.
A factory audit is a detailed assessment that allows you to verify a supplier's ability to meet your standards. One type of audit, a quality management system audit, helps determine whether their practices conform to your company policies, contract commitments, and regulatory requirements.¹
If you don't have the expertise to conduct an audit or the ability to travel to the supplier, you can hire a qualified third-party auditor in the country of manufacture. Insight Quality Services is one of the companies providing this service.
Step 3: Start Supplier Relationships on the Right Foot
Your first order is a crucial opportunity to set expectations and set yourself up for success in the future. We always recommend that importers develop a golden sample during the sampling process.
A golden sample, or approval sample, is a perfectly-made version of your product. You save these samples because they give you a standard to which you can hold your manufacturer. You can compare production units to an approval sample to ensure they are in line with specifications during or at the end of the production process.
Your first purchase order is also an opportune time to set expectations for the third-party quality control measures you'll use to hold the manufacturer accountable. For example, you might inform them that you will periodically conduct product inspections and lab tests before shipment. We will discuss these methods in the next step.
Step 4: Implement QC Procedures to Hold Factories Accountable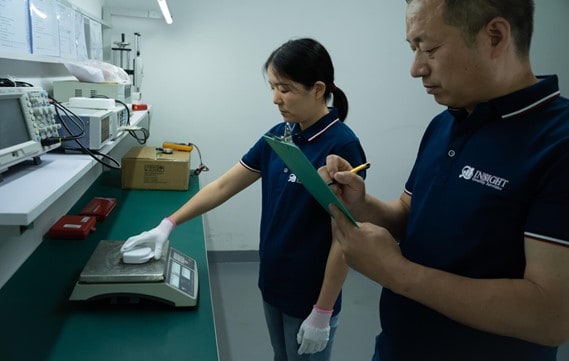 Whether your manufacturer is in China or elsewhere, there are various third-party quality control (QC) companies that can help you check your products from afar. There are two main types of QC services — product inspections and lab tests.
Product inspections involve sending an inspector to the factory before, during, or at the end of a production run. The inspector runs through a checklist to verify that your products and packaging meet specific, pre-set standards. They take photos and send you a report informing you of any issues before your products ship overseas.
Inspections are generally conducted using a standard called 'acceptance quality limit' (AQL). This sampling method helps you determine how many units to inspect and how many defective units are allowable before failing the lot.²
Lab tests involve collecting a sample from production and sending it to an accredited laboratory. These tests allow you to check for the presence of hazardous chemicals, verify adherence to regulatory requirements, or ensure your products meet performance standards.
Generally, these tests should be conducted by an accredited lab. If you are importing products to the United States, the Consumer Product Safety Commission (CPSC) maintains a list of accepted labs.³
We also recommend developing a quality control plan that includes periodic inspections and testing and then informing your supplier about it. This way, you can keep them on their toes and set the expectation that you will judge them carefully on their output.
Step 5: Monitor Your Results and Refine Over Time
If you want to get the best results from your suppliers, you should thoroughly review inspection and lab test reports. Hang on to those reports and look for trends over time — is quality getting better, worse, or staying consistent?
If quality mistakes increase, try to determine what's going wrong during the manufacturing process and work with your factory to resolve it. See the factory relationship as a collaborative one where you work together to ensure high-quality products. If your supplier is improving product quality, pat them on the back.
Additionally, consider conducting factory audits yearly or at another frequency to ensure your manufacturer continues to meet your needs. This will help you identify any changes happening at the company. By being proactive, you can catch issues earlier and prevent them from becoming a bigger problem down the road.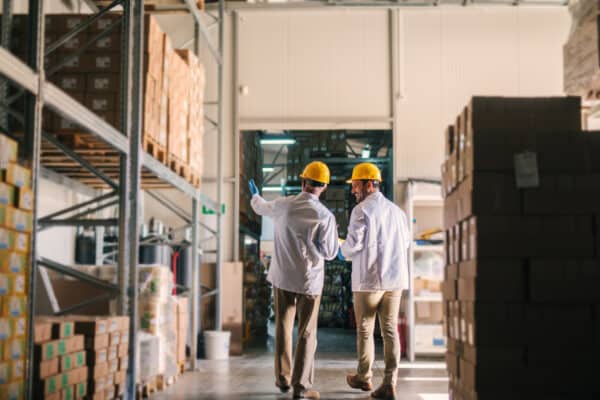 The key to ensuring quality from afar is to be proactive rather than reactive. Don't wait until you experience a quality issue to develop a quality management system. Otherwise, you might end up with a rash of returns and low product ratings that are tough to bounce back from.
Taking the steps above will help you get what you expect from suppliers and ensure customer satisfaction. Now you have a basic blueprint for how to ensure the quality of a product from afar. Consider these ideas and determine how you can implement them into your own business processes.
References:
"Sampling procedures for inspection by attributes — Part 1: Sampling schemes indexed by acceptance quality limit (AQL) for lot-by-lot inspection," ISO, Accessed March 7, 2022, https://www.iso.org/standard/1141.html