The automobile industry has witnessed one of the most challenging periods over the past few years. From issues such as semiconductor chip shortages to COVID-19 caused many businesses within the sector to suffer from higher production costs whilst facing a lower consumer demand – resulting in reduced profit margins.
Luckily, with global markets recovering from the pandemic, the automobile sector is finally making a comeback. The global automobile market in 2022 is valued at USD 2.9 trillion with a CAGR of 3.71% up to 2030[1], substantially higher than several years of market decline before.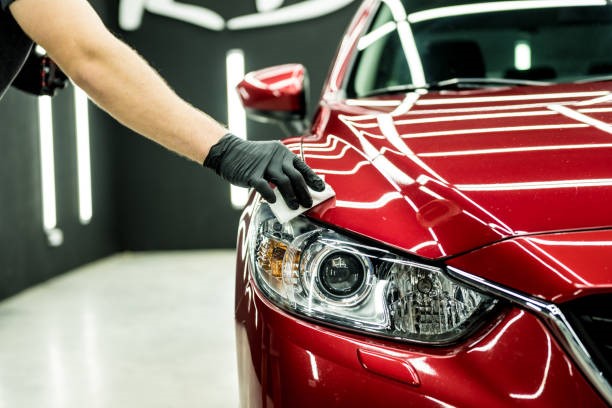 With the rapid development of technology, changes in consumer preferences and growing awareness of environmental concerns, consumers are increasingly focused on automobile options that balance performance and overall personal driving experience instead of just focusing on hardware upgrades alone. Customers want software that complement the hard core such as a wireless carplay, jump starter or EV charger.
In the past, self-driving vehicles have always been featured in sci-fi movies and futuristic imaginations. Nowadays, we no longer seem too far away from that vision. Many automobile giants have already developed partially self-driving vehicles and are pushing them to be fully autonomous in the years ahead.  
Besides reducing driver fatigue, autonomous vehicles can also help boost fuel efficiency, minimise traffic, and even cut yearly carbon emissions by 42 million tons. This is also why the global market for autonomous vehicles is forecasted to increase 10 times in the next 4 to 6 years[2].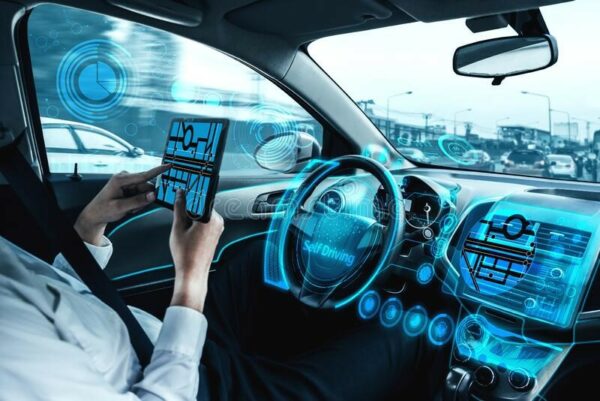 Internet of Things (IoT) is undoubtedly one of the most recurring technology discussions among many sectors. With 5G and IoT developments growing more robust, it is no surprise that IoT is also a trending topic for the automobile industry. Using IoT in automobiles can provide remarkable benefits, such as helping to improve safety and convenience when driving. For example, connected cars can automatically monitor a car's health and independently assist in preventing breakdowns or interact with other vehicles to understand the roadway environment. 
With 43 billion connected devices to be used in 2023, the automotive IoT market is expected to play a massive role within the connected device market[3]. Between 2022 and 2023, the use of IoT in automobiles grew by 14.2%, while the global connected car market is expected to grow from USD 55.6 billion in 2021 to USD 191.8 billion by 2028[4].
While Electric Vehicles (EVs) are not anything new, the prevalence of clean automobiles in replace of conventional petrol cars is expected to continue trending. According to research, 66% of consumers pay extra consideration to environmental impacts when deciding on a car purchase[5]. The majority are even willing to pay over USD 2000 more for greener cars. Coupled with many governmental incentives, clean mobility is definitely one of the biggest markets moving forward. 
Apart from EV cars, automobile producers are developing other better alternatives, such as hydrogen fuel cells. According to industry experts, fuel-cell electric vehicles can fully charge within minutes with a substantially greater range and emits mainly clean water. Once hydrogen fuel-cell technology is further developed and more scalable, it is expected to be the next big trend following EV cars[6].
#4 Mobility-as-a-Service (MaaS)
Referring to a 'seamless, single interface, fully integrated and customised transport service', MaaS is a relatively new concept that targets to move more people in a way that is faster, cleaner and less expensive than current options[7]. MaaS is also how Helsinki aims to remove the need for city residents to own a private car by 2025[8].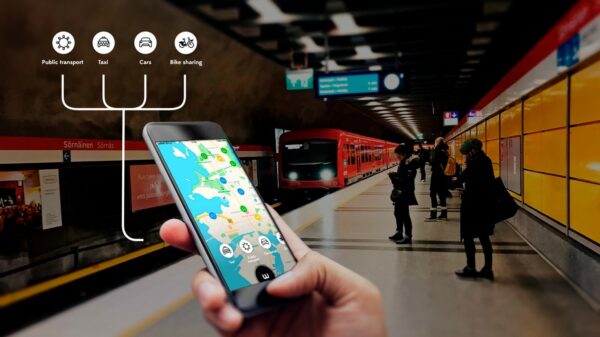 Through one mobile application, Helsinki residents can plan and pay for all modes of transportation – including public and private options such as train, taxi or bike-share[9]. Their idea is to make it so convenient to travel through MaaS that residents find it unnecessary to own a private car themselves.
With the successes that Helsinki is experiencing so far, there is no doubt that other cities will slowly follow in the footsteps of this pioneering city. As a result, the MaaS market has an expected CAGR of 33.6% up to 2029, with a value of USD 951 billion at the end of the forecasted period[10].
Despite a promising future for the automobile industry, the sector will undoubtedly face a series of resistance and challenges while implementing new ideas and technologies from existing car owners and governmental policies.
By understanding the upcoming industry trends, businesses can stay ahead of the sector and adapt their business strategies to trending and developing ideas – putting them at the forefront of competitors.
Subscribe to NewsBites and stay updated on global trends and insights today. At the same time, source trendy and efficient automobile gears and components via our e-Marketplace by clicking below banner:
By advertising on our hktdc.com Sourcing platform, you will even gain access to buyers worldwide and grow your business with us! Contact us today to start your online conversation with your sourcing peers!
You may also want to utilise the EXHIBITION+ physical-online hybrid model, which includes HKTDC-organised physical fairs, the smart business-matching platform Click2Match, online-to-offline seminars under the Intelligence Hub and the Click2Match platform. This extends face-to-face interactions from physical exhibitions to an online, smart business-matching platform to help enterprises proactively connect with business partners. Access via below banner:
https://www.azom.com/article.aspx?ArticleID=22236#:~:text=The%20current%20global%20market%20for,0.6%25%20between%202017%20and%202022
https://www2.deloitte.com/be/en/pages/consumer-industrial-products/articles/autonomous-driving.html
https://www.mckinsey.com/industries/private-equity-and-principal-investors/our-insights/growing-opportunities-in-the-internet-of-things
https://www.globenewswire.com/en/news-release/2022/08/17/2499966/0/en/Global-Connected-Car-%20Market-Size-to-Hit-USD-191-83-Billion-at-a-CAGR-of-18-1-for-2021-2028-Fortune-Business-Insights.html
https://www.zemo.org.uk/news-events/news,survey-twothirds-of-car-buyers-say-environmental-performance-a-factor-in-pu_4343.htm
https://www.carexpert.com.au/car-news/bmw-boss-says-hydrogen-vehicles-will-be-the-next-trend
https://www.sciencedirect.com/science/article/pii/S0967070X2300032X
https://blog.padam-mobility.com/en/2019/08/01/the-maas-in-helsinki-the-forerunner-of-a-new-urban-mobility/
https://www2.deloitte.com/content/dam/Deloitte/nl/Documents/consumer-business/deloitte-nl-cb-ths-rise-of-mobility-as-a-service.pdf
https://www.globenewswire.com/en/news-release/2022/11/10/2553612/0/en/Mobility-as-a-Service-MaaS-Market-to-Receive-Overwhelming-Growth-of-USD-951-23-Billion-with-an-Excellent-CAGR-of-33-6-by-2029-Size-Share-Trends-Growth-and-Revenue-Outlook.html#:~:text=filingsmedia%20partners-,Mobility%20as%20a%20Service%20(MaaS)%20Market%20to%20Receive%20Overwhelming%20Growth,Trends%2C%20Growth%20and%20Revenue%20Outlook