The 5-in-1 Lifestyle Product Shows last week successfully attracted close to 56,000 buyers from over 130 countries and regions. These parallel exhibitions generated cross-industry business opportunities, promoting creative and knowledge-based economic growth in Hong Kong. Concurrently, the Fair also facilitated exchange of insights in the form of forums and seminars.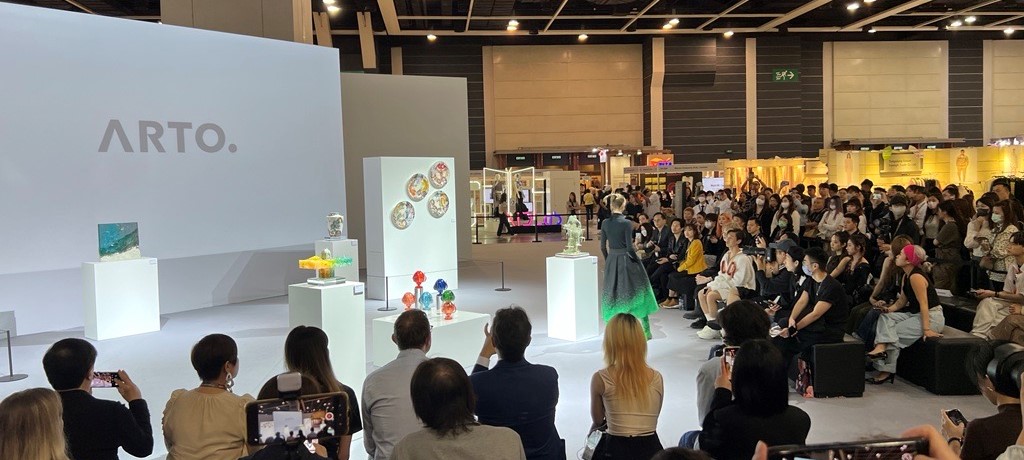 Monopoly Seller Played a Winning Game
During the Fair, NewsBites talked to several exhibitors who have already been using our Sourcing platform and very keen to promote their signature products, one of which is Matrix Promotion Ltd that sells a variety of gifts, stationery and homeware. According to their Assistant Marketing Manager Mr. Kim Cheung, the Fair drew much more traffic to their booth than expected and they got in touch with diverse customers from the education, property and even banking/insurance sectors looking for corporate gifts and souvenirs. In the first 2.5 days alone, they got over 100 customer contacts and a sales boost of >30%! As for online, they also received enquiries and deals of $100,000+ each from Mainland China, Southeast Asia and Israel, and greeted some Japanese and Taiwanese Click2Match customers who then visited their booth in-person.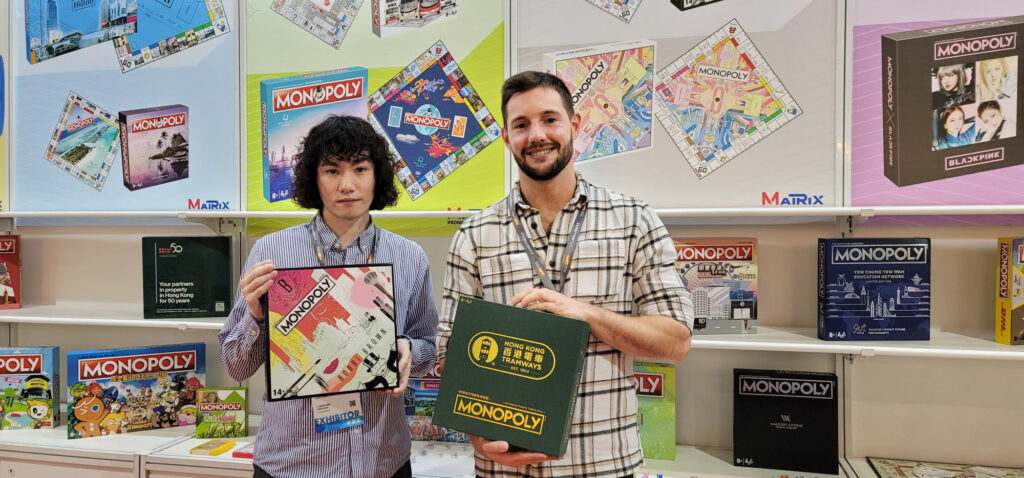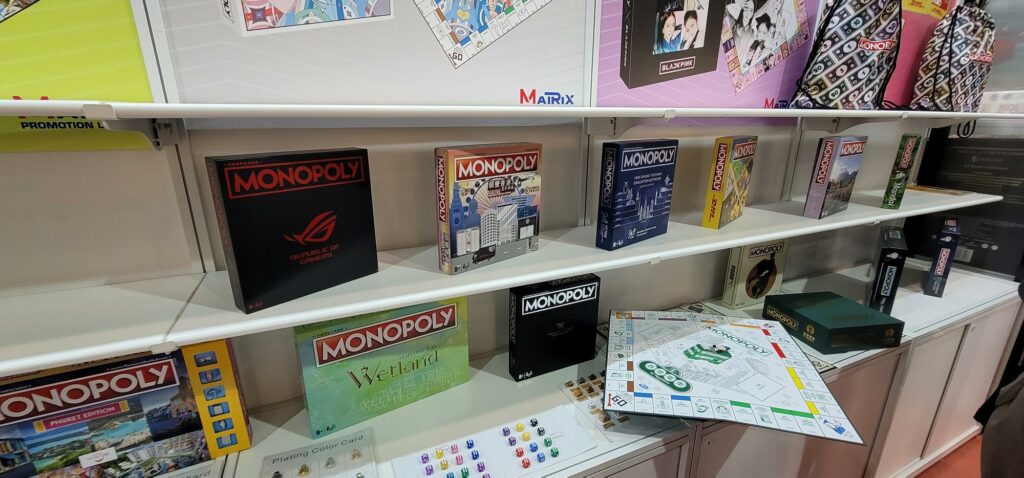 Quality Jeans Attracted Australian Buyers
Another exhibitor that we spoke with was Victory Lloyd Limited that features jeans and denim tops and pants. Their Owner Mr. Demian Ouyang appreciated the Fair in attracting some Australian customers and new ones from Russia, South America, Taiwan etc. He also met up with some Australian buyers online via Click2Match who will arrange visits to their factory later.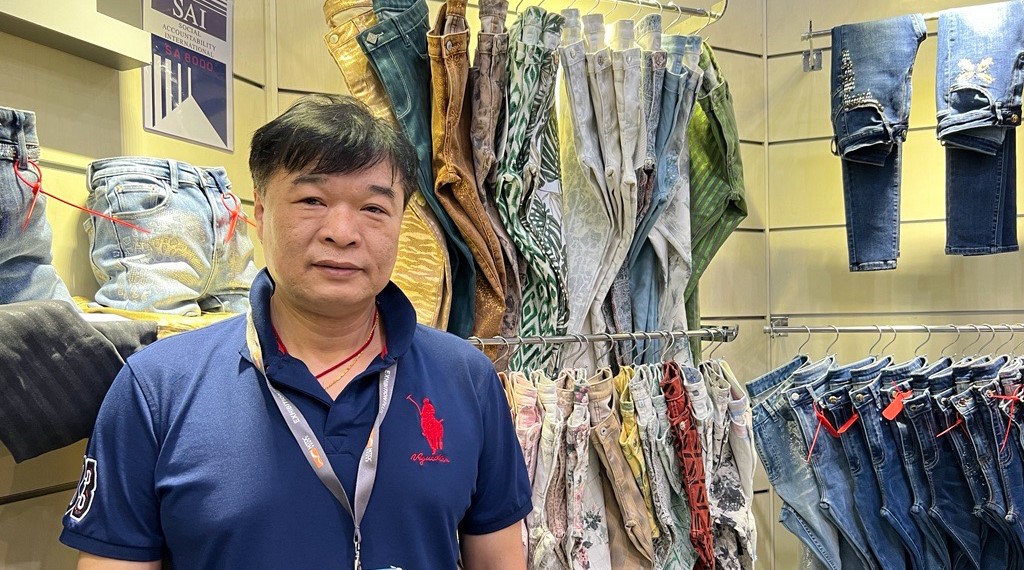 Functional Shoes Exploring New Markets
Lastly, Merit Trading Co. who sells shoes recommended their waterproof EVA products comfortable for travel wearing, and their sports shoes with a lace-up system. The company's General Manager Mr. Daniel Ko said the Fair as well as hktdc.com Sourcing help them find buyers from the US, India and Pakistan. They also received enquiries and follow-up meeting with American customers via Click2Match. They hope HKTDC can help with expanding their market to Middle East in the future.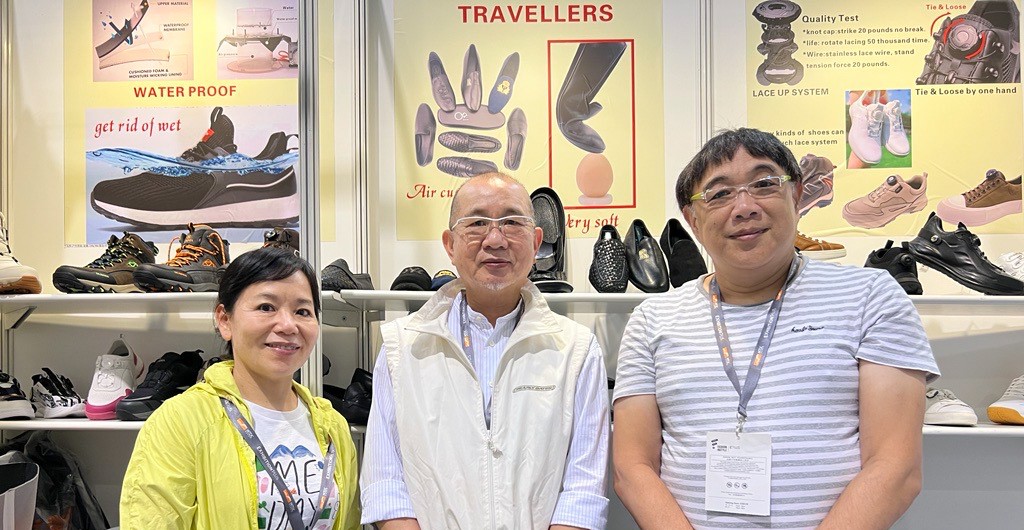 All the above exhibitors have already been using hktdc.com Sourcing platform to market their products at an affordable price. It is a great way to reach out to international buyers to maximize business advantages.
After the Fair, you can continue exploring different stylish items via EXHIBITION+. It comprises four key exhibition elements, including the physical fair, the smart business-matching platform Click2Match, online-to-offline seminars under the Intelligence Hub and the hktdc.com Sourcing platform, extending face-to-face interactions from physical exhibitions to an online smart business-matching platform to help enterprises connect with business partners proactively.