Bling-bling jewellery is a must-have that adds a shade of elegance and romance to the wearer. Just like looking for a lover, everyone has different preference on their favourite accessories and the search is an exciting journey. Among the ocean of sparkling pieces to be presented in our upcoming Hong Kong International Jewellery Show and Hong Kong International Diamond, Gem & Pearl Show running from 1 to 5 March 2023, we have shortlisted a stunning few below which will impress your customers!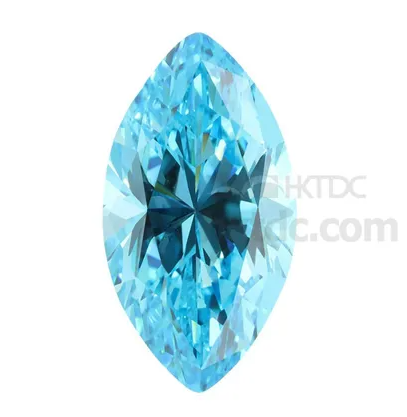 Finely polished and faceted, this gemstone shines in twinkling blue glamour. Its shape makes it a unique standalone piece.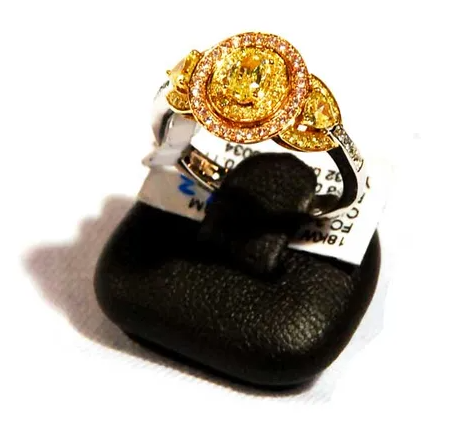 This exquisite ring is gorgeous in that it is constructed with brushed 18K white gold, and accented by loose diamonds in hues of white, pink and yellow, giving the accessory an attractive golden appearance.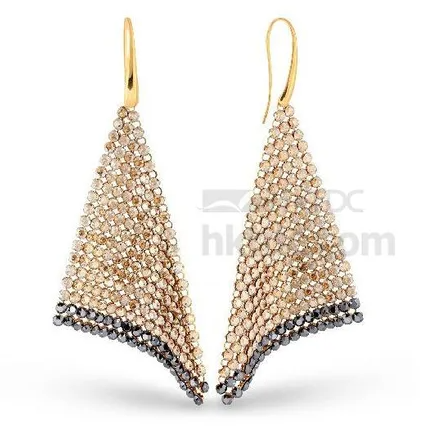 Available in either gold or black, this pair of drop earrings has an urban look with its triangular mesh design. Made of 925 sterling silver for long-lasting radiance and glitters, the Swarovski crystals add irresistible charm while the French wire closure ensures secure fastening throughout the day.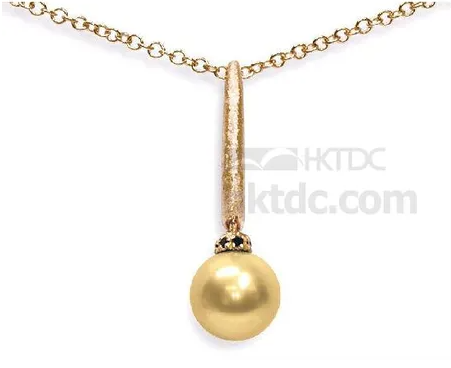 Dazzle your attire with the 18k red gold pendant necklace which showcases a smooth, round freshwater pearl hanging from a long, glittery bail, while the matching ring exhibits a four-prong-set pearl accentuated with radiant side diamonds. This lustrous set is sure to draw attention and admiration.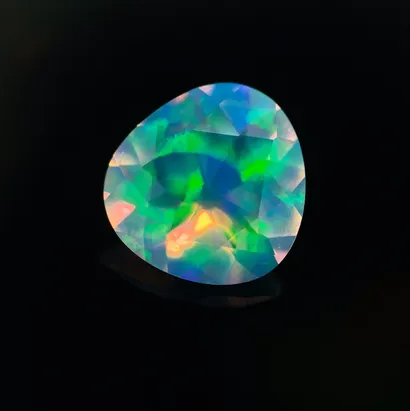 Created by famous lab-grown gems' brand Biron, the opal exhibits a more spectacular play-of-color appearance than its natural counterparts. Unlike natural opals, this created opal has constant water content and thus less susceptible to drying out, colour loss or becoming brittle over time. Customized cutting service with or without facets can be provided.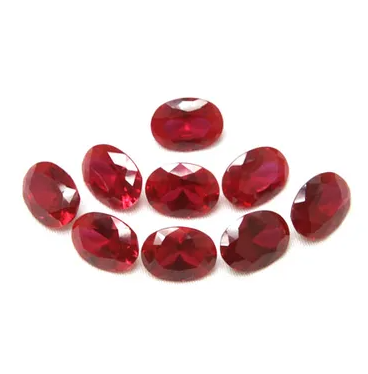 These tiny pieces come with a charming red hue and have exquisite facets for dazzling luster at all angles. The oval cut is perfect for fashion-matching.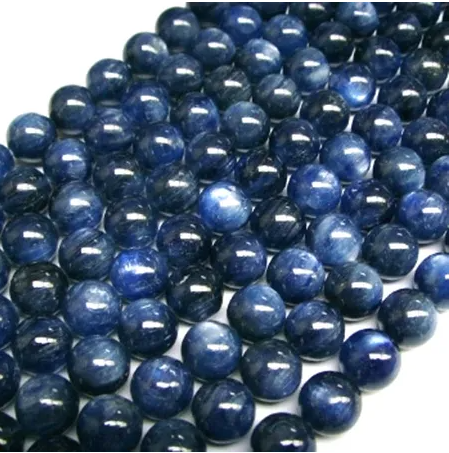 This quality selection of Kyanite beads in blue comes from Brazil. The natural indigo and white stone patterns add a mysterious touch. Suitable for chain jewellery.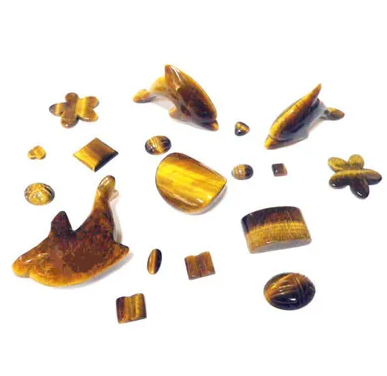 With an attractive lustrous golden-brown surface, this loose semi-precious stone in a tiger eye style offers special cuts per customers' requests and comes with different sizes or designs such as flower, dolphin etc. It is excellent as parts of a jewellery and suits a wide range of usage.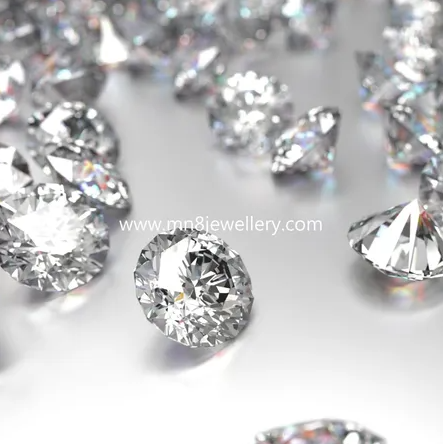 As another lab-grown variety, these shinny loose diamonds are above 0.3 Carat and IGI-certified. Available in VVS/VS/SI clarity and highly suitable for customised jewellery.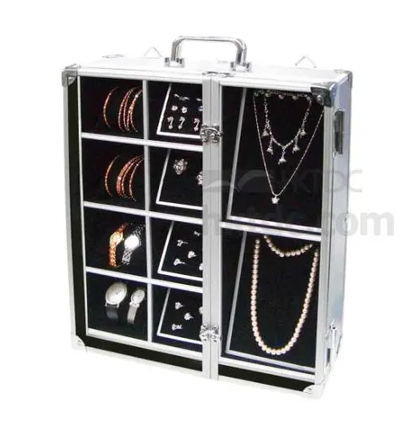 After all, you'll need a top-notch display case to display your well-loved jewellery collection while keeping them dust-free. This aluminium case features transparent, detachable acrylic doors so that you can look at all your favourite pieces at a glance. Its interior is also covered with black velvet lining to prevent scratches on your delicate jewellery. It features two vintage-style horn clasp to keep the case secured, a chrome-plated plastic handle for easy transportation, 10 fixed compartments of multiple inlays, and stand plates and pillows to hold the treasures in place.
Interested to find more beloved pieces? The physical HKTDC Twin Jewellery Shows 2023 feature exhibitors with products ranging from fine jewellery to vintage pieces and jewellery-related equipment. They also provide countless business opportunities to connect with other professionals through insightful seminars, jewellery parades and networking sessions.
Pre-register for our jewellery shows to gain first-hand insights into the industry by clicking through below banner:
These shimmering pieces, among other outstanding crafts, are available on hktdc.com Sourcing as well for appreciation. Expand your jewellery collection today to secure new business!