Whether big or small, jewellery is one of the most easily overlooked fashion statements that can transform a look from adequate to impeccable. Despite market dips in the industry due to COVID-19, luxury spending – especially in the jewellery sector has quickly rebounded since 2021 and has no signs of slowing down. According to research, the jewellery market sector was valued at US$321 Billion in 2023 and is expected to expand to a whopping Compound Annual Growth Rate (CAGR) of 9.34% until 2027[1].
Though it may sound paradoxical, the pandemic seemed to have positively impacted jewellery sales, with 30% of shoppers purchasing more jewellery than pre-pandemic[2]. Experts attributed this consumer behaviour to individuals having two years of pandemic savings and needing to compensate for missed experiences with luxury splurges[3]. Additionally, COVID-19 has also extended the interest in personal luxury goods to a younger consumer base through fashion trends that are exacerbated with social media[4].
Existing or new jewellery businesses looking to improve their profits in 2023 must keep up to date on upcoming trends to shine above competitors. 
Explore Our Collection: Jewellery & Watch on hktdc.com Sourcing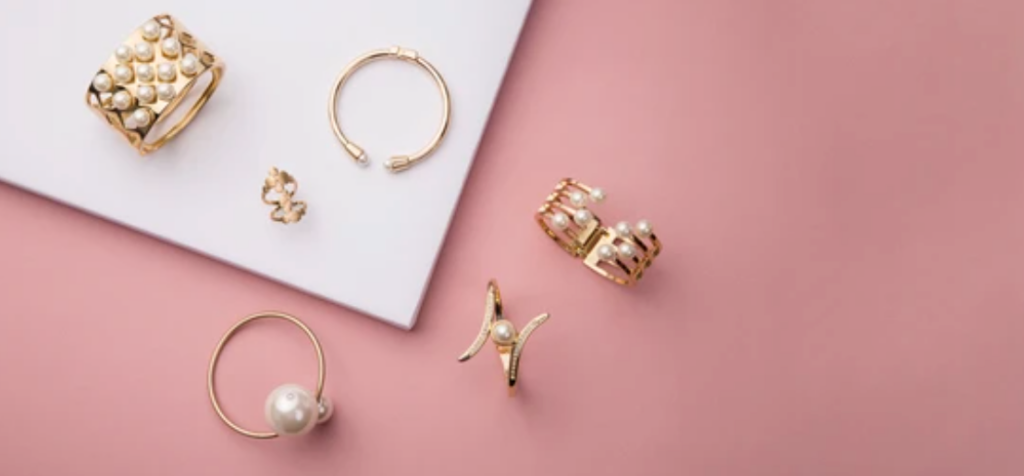 Jewellery Trends Prominent in 2023
1. All About Colour
Following the dulling period of the pandemic, many industry leaders have observed the prevalence of brightly coloured pieces on the market. In 2023, this trend is expected to prevail, led by the need for consumers to brighten up their looks after a tough few years.
Experts expect coloured gems, such as rubies, emeralds, sapphires, and coloured diamonds, to continue in high demand. According to research, interest in coloured stones – especially emeralds, has increased by 35% since last year and rocketed 155% since 2019[5].
2. Sustainable Shimmers
The idea of sustainability has been around for quite some time. However, with the increasing awareness of the detrimental impact of fashion on the environment, consumers are also seeking jewellery pieces that are ethically produced and made of sustainable materials. As a result, searches for 'sustainable jewellery' have grown almost 1500% since 2018, indicating the staggering interest from the public towards sustainable jewellery.
One variety that is increasingly sought after is the lab-grown gemstones which avoid the heavy carbon emissions and environmental destruction that come with mining. They are also flawless without inclusions compared with their natural counterparts.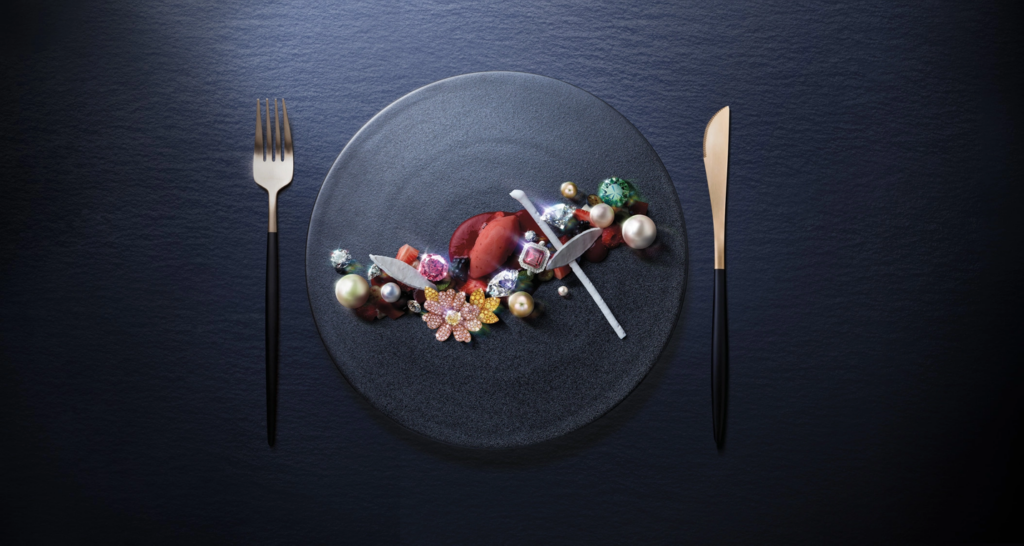 3. Pearls are Back
Traditionally deemed too sophisticated for daily wear, pearl jewellery is expected to come back this year in the mass market with unconventional designs and modern twists. Many major brands have innovatively integrated pearl elements into their pieces, using them in hoop earrings and necklaces mixed with coloured stones.
Based on conducted luxury reports, interest in pearl pieces has increased by 250% within these few years[6]. Looking at 2022Q3 and 2022Q4 alone, the attraction for pearls has escalated by 115%. Industry experts anticipate that many pearl jewellery revamps crafted for everyday use will be prevalent in the upcoming year[7].
4. Mix it up with Metals and Chains
Trending since the start of the pandemic, mixed metals and stackable chains have no sign of stopping. Many individuals prefer to make a statement with eye-catching edgy looks and distinct styles – leading to an interest in over-the-top metal accessories, including chunky metal chains and chokers.
Jewellery specialists explain consumers enjoy endless fashion options through clashing chains and metals[8]. This trend allows for versatile styling, which makes it easy for individuals to style their daily outfits, explaining the 180% increase in sales of layer-friendly chains and metal pieces in the previous year.
5. Customisation Stays Strong
Individuals in this current era are all about expressing individuality and personality. Many consumers are now seeking pieces that reflect their thoughts and styles. To respond to this shift of interest towards customisation, global brands now offer custom-made pieces and engraving services to create a personal touch for the wearer. This trend is about creating one-of-a-kind pieces truly unique to the wearer.
Starting on 1 March 2023, HKTDC's annual Hong Kong International Jewellery Show is back again with many trendy exhibitors and exciting events. As one of the world's biggest jewellery events, this fair is the perfect stop to connect with experts in the field. Whether you are looking for jewellery manufacturers, retailers, packaging wholesalers or designers, this one-stop-shop will undoubtedly fulfil your every need.
Visit the Official Site: Hong Kong International Jewellery Show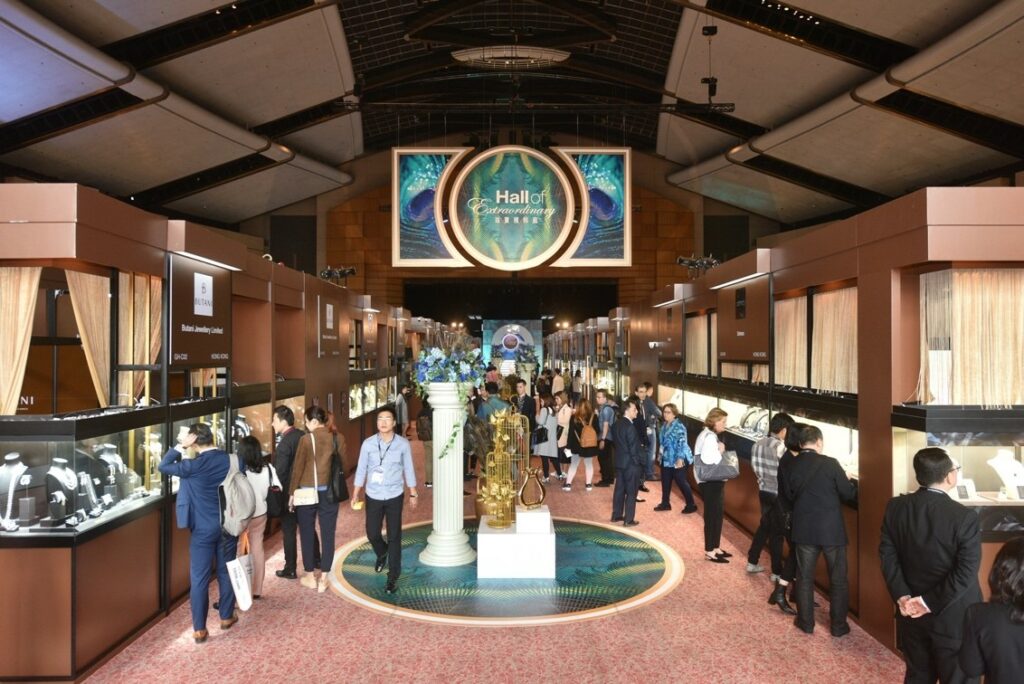 This physical fair lasts five days and features exhibitors with products ranging from fine jewellery to vintage pieces and jewellery-related equipment. The Thai and Turkish pavilions are sure to impress you with a showcase of fascinating pieces! The Jewellery Show also provides countless business opportunities to connect with other professionals through insightful seminars, jewellery parades and networking sessions.
Register now and join us in our International Jewellery Show from 1-5 March 2023 by clicking the banner below:
At the same time, don't forget to take a look at the latest shining portfolio on our e-Marketplace:
https://www.digitaljournal.com/pr/by-2027-jewelry-market-size-in-2023-top-countries-data-with-research-methodology-by-top-manufactures-swot-analysis-110-report-pages
https://www.grandviewresearch.com/industry-analysis/jewelry-market
https://news.northeastern.edu/2022/01/26/luxury-spending-surge-during-pandemic/
https://apnews.com/article/health-business-fashion-covid-6f932743ae1a327a8397d7012554b234
https://the-realreal.cdn.prismic.io/the-realreal/de90f6e9-4a9f-42a8-bde1-9ac03361dddd_TRR+Consignment+Report+2023.pdf
https://blog.fashionphile.com/2022-resale-report/
https://www.insider.com/guides/style/pearl-jewelry-trend-earrings-rings-necklaces#tiffany-and-co-double-pearl-ring-1
https://fashionista.com/2023/01/shop-jewelry-trends-2023